36% of Pro Photographers Shoot Some Work on Smartphones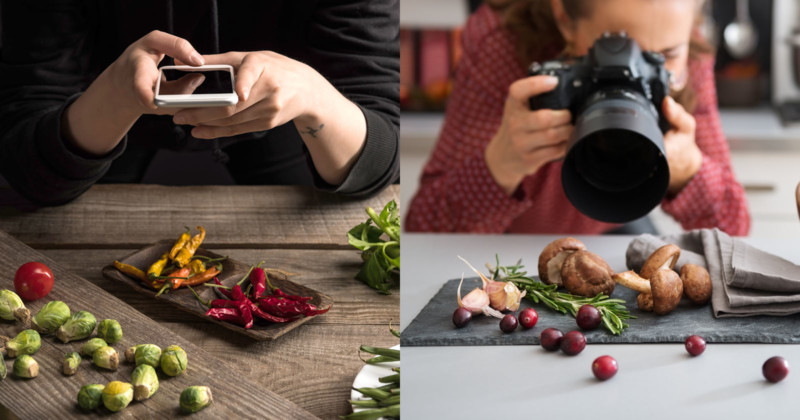 Smartphone camera quality has improved by leaps and bounds in recent years, and there are regulars reports of professional photographers using phones to shoot everything from timelapses to magazine covers. But how many professionals are actually using phones in their professional lives these days?

Suite 48 Analytics conducted a survey
of 881 professional photographers to ask them about their use of smartphone cameras.
Statista then packaged
the findings into the infographic seen above.
The results of the survey are interesting and can be interpreted in two ways.
First, only 13% of professional photographers responded that they shoot over 50% of their professional work with a smartphone, and 64% of pros say they never shoot paid work with phones. In other words, "serious" standalone cameras apparently aren't facing any serious threat from the rise of smartphone imaging.
On the other hand, 36% of professional photographers have at least shot some of their professional work with smartphone cameras.
Smartphone manufacturers and their PR/marketing firms often like to suggest their camera quality and features are "DSLR" or "pro" level, and these claims are met with eye-rolls and guffaws from many in the photo world. But these new survey findings suggest that smartphone cameras have indeed improved to the point at which many professionals are comfortable choosing them for work.
While some photographers use their smartphones to shoot paid work for clients, 58% of respondents shared that they use their smartphones to support their business (e.g. shooting photos for their website, creating content for social media, and capturing behind-the-scenes images).
"Over the past few years, smartphone cameras have democratized photography in a way that not even the advent of cheap digital cameras in the early 21st century could," Statista writes. "Thanks to advancements in hardware and, perhaps more importantly, in AI-powered image enhancement, hundreds of millions of smartphone users are now able to take professional-grade photos without having to invest a single dollar in dedicated photo equipment."
---
Image credits: Header photo licensed from Depositphotos