Honor's Magic3 Smartphone Has Four Cameras and an IMAX Partnership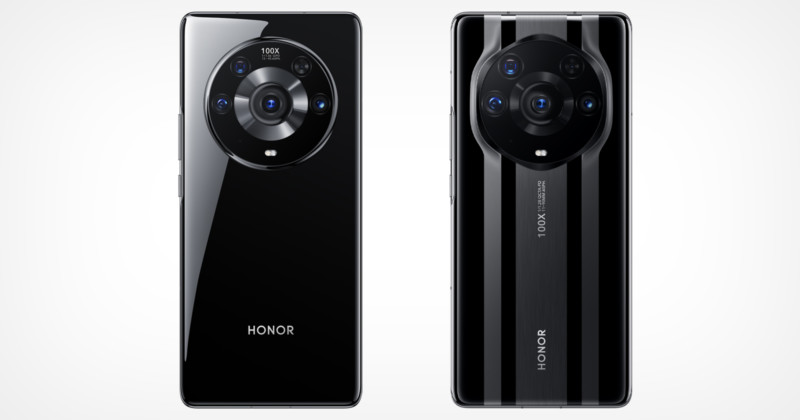 Honor has announced the Magic3, Magic3 Pro, and Magic3 Pro+, its first internationally launched flagship smartphone line. The Pro packs four cameras into its giant camera array and adds the ability to shoot "cinema-like" videos thanks to its "IMAX Enhanced" capabilities.
Honor, previously Huawei's budget smartphone brand that was spun off into an independent entity, has launched the Magic3. While it has launched two other phones specifically for China, this is its first flagship phone for the global market. Looking at the design and some of the features, it's pretty clear that Honor has not yet deviated far from its roots: the Magic3 Pro has a lot in common with what would be expected out of a Huawei device.
Firstly, the design of the camera array is decidedly Huawei. The giant circular system and overall design of the whole device looks very similar to a Huawei Mate device, and Engadget also notes that the boasts about IMAX Enhanced cameras being able to allow users to make their own "cinema-quality films" is language that was also used to sell Huawei's Mate 30 and Mate 40 devices.
Honor's Magic3, Magic3 Pro, and Magic3 Pro+ are designed to be the highest-end phones in the company's line and are very similar outside of the camera systems on each. The Magic3 features a 50-megapixel, f/1.9 main camera. To that, Honor adds a 64-megapixel, f/2.2 monochrome camera, and a 13-megapixel, 120-degree f/2.2 ultra-wide camera.
The Pro adds a 64-megapixel periscope telephoto module to that with a 3.5x optical zoom and up to 100x digital zoom that is bolstered by an optical image stabilizer.
The Pro+ swaps out that main sensor with a 50-megapixel wide (main) camera with a larger 1/1.28-inch sized color sensor with optical image stabilization that works with what Honor calls "Full Pixel Octa Phase Detection (PD) AutoFocus." The company says it allows the phone to track moving objects precisely and accurately. The Pro+ also slightly changes the monochrome camera, increasing the light gathering capability to f/1.8 and upgrades the ultra-wide to a 64-megapixel, 126-degree field of view, f/2.4. Finally, the Pro+ adds a time-of-flight (TOF) sensor and color temperature sensor to allow it to better perform in various environments.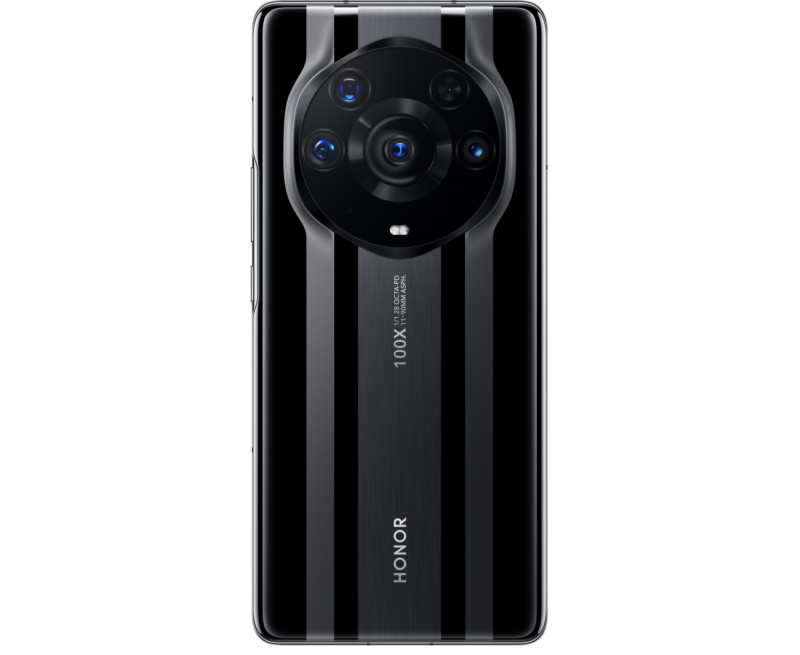 All three smartphone models use the Honor Image Engine, an imaging system that was designed in-house and is powered by artificial intelligence.
The "IMAX Enhanced" camera that Honor touts comes as a result of the brand's partnership with IMAX and adds AI-powered "professional movie-grade color solutions" to videos captured on the devices. The Magic3 series has what Honor calls "Magic-Log" and "cinematic-level 3D LUT (look up table) video capabilities." LUTs are common in filmmaking and are usually laid out over log footage to create specific "looks" to films, and the addition of log into the Magic3 series means that editors will have more freedom to adjust color in post than without it. Honor does not state the bit depth of the log footage, however. Lower bit depth log footage means less data in highlights and shadows, so it is unclear how much latitude editors will actually have.
The Honor Magic3 series will launch first in China, with a western release planned shortly. Pricing for Europe was released, however, and the Magic3, with 8GB RAM and 256GB of storage will retail for 899 Euro ($1,054), the Magic 3 Pro with 8GB RAM and 256GB of storage will cost 1,099 Euro ($1,289), and the highest-end Magic3 Pro+ with 12GB RAM and 512GB of storage costs 1,499 Euro ($1,758).