Timelapse Reveals Unseen Changes Brought by the Coming of Spring
A Denmark-based photographer has released his final short film from the series "Seasons of Denmark," which chronicles his home country's changing seasons through cinematic timelapses that show the beauty of nature as it comes alive in spring.
A self-described timelapse photographer, aerial filmmaker, and visual effects artist, Casper Rolsted grew up in a picturesque area in Denmark, surrounded by rivers, lakes, forests, and wide-open spaces. As someone who has always found nature a source of regeneration and inspiration, Rolsted added photography to the mix — first with film photography and later with digital photography and filmmaking when he first acquired a Sony Alpha 6300 and a drone.
"Very fast I fell in love with the challenge of making timelapses and aerial filmmaking," says Rolsted. "In summer 2016 I drove from my home in Denmark to the North Cape in Northern Norway with the purpose of shooting footage for a few short films about nature in Norway. It became five successful short films and the beginning of a new career."
View this post on Instagram
The timelapse technique, such as the one featured in his short film, is something that Rolsted particularly enjoys because he says that it makes it possible in a few seconds to follow the evolution of an event or object over time, which is normally invisible to the eye. In the last two years, Rolsted has explored another area within this genre — long-term timelapse.
This allows him to shoot timelapses of growing plants, blooming flowers, and mushrooms breaking through the forest floor. Although challenging, Rolsted tells PetaPixel that he has spent a lot of time developing new techniques to get the best possible result.
As with many creatives this and last year, due to travel restrictions Rolsted turned his sight towards what's directly in his vicinity, which is how his short film originated. He notes that Denmark does not have much wild nature, however with some research, it is still possible to find beautiful places. This has been made easier now due to the growing interest in rewilding Denmark — a term that describes how many areas return to a wild state every year.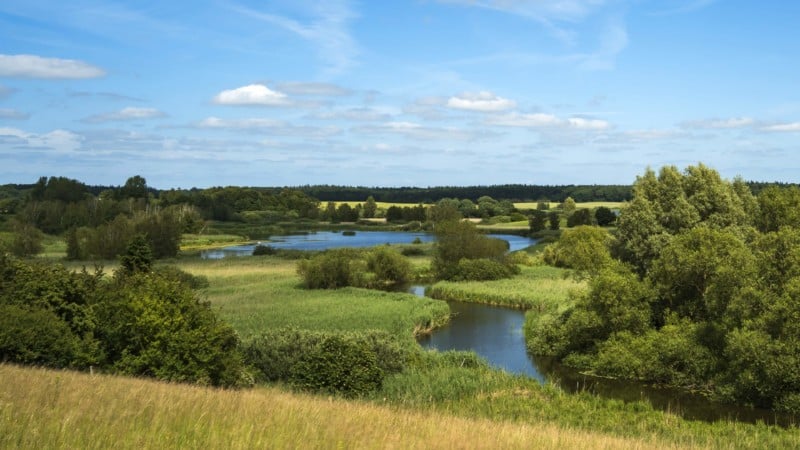 The goal of the "Seasons of Denmark" project is to share the wonders of nature with the audience and help viewers fall back in love with it.
"It is only when we fall in love with something, we truly want to protect it," says Rolsted. "I focus on presenting nature at its most natural. To fully capture the authentic atmosphere of the places I have combined the visuals with detailed soundscapes. I use songs from nature's own sound library and supplement these with gentle background music to create a captivating atmosphere."
The spring season appeals to Rolsted because nature is blooming and it is an inspiring time that "reminds us to embrace joy and love." In the short film, Rolsted explores Skjoldungernes Land National Park, Ise Fjord, and West Zealand, Denmark.
More of Rolsted's timelapses, including the other films from his "Seasons of Denmark" project can be found on his YouTube and Vimeo page, while his portfolio can be seen on his website and Instagram.