No One Needs to See Your Photography
Sharing photographic work online for the world to view has become an integral part of the modern photographer's workflow, whether they are a hobbyist or a professional. This inspiring 9-minute video, however, challenges the notion of sharing work online and argues that it might actually benefit photographers to focus on their craft instead.

Alex Kilbee, the British photographer behind the YouTube channel "
The Photographic Eye
," discusses the change that photography has undergone due to the advent of social media, which has perpetuated the idea that any and all photographers should share — and ideally, do so regularly to appease algorithms to garner engagement — their work online.
Kilbee says that the fact that photographers can reach a worldwide audience and have millions of eyes on their work is a novel concept and certainly wasn't the case decades ago. For most amateur photographers, the only way to have a large audience view their work would mean succeeding in competitions, having exhibitions, or getting published in magazines. For the most part, however, the work would go unseen.
Kilbee also believes that this shift has warped the perspective on what photography should be because the focus has now turned towards pleasing the viewer. This then enters a cycle of continuously acquiring more engagement and likes by appealing to the audience and what it wants, which consequently gives validation to the photographer. However, this cycle ignores the photographer's own needs and reasons for shooting, including the simple act of shooting for joy and pleasure.
A notable example of someone who enjoyed photography purely for their own enjoyment is Vivian Maier, now considered a street photography icon. Her unassuming photographs of Chicago, New York City, and Los Angeles, taken during her time working as a nanny, painted a unique portrait of the society and the culture during the 1950s, 1960s, and beyond. However, she didn't take them in the hopes that her work will be published, exhibited, and recognized. She simply enjoyed photography as a means of expression and as a hobby that she truly enjoys.
View this post on Instagram
Maier's work finally came to the world's attention after a 26-year-old real estate agent named John Maloof purchased a box filled with 30,000 negatives at an estate sale for $400 in 2007. Once unknown, Maier is now considered one of the greatest street photographers of the 20th century.
This is in stark contrast to what Kilbee sees as a certain type of modern photographer who almost feels entitled to have their work seen and shared by hundreds or thousands of strangers online. He invites the audience to rethink what photography and success mean to each individual and notes that choosing to share work does not make anyone more of a photographer than someone who chooses not to, even though the modern world might push one to believe otherwise.
Kilbee concludes his video with the advice for photographers to stop worrying about who will or won't see their work and how to get it seen by a wider audience, and instead encourages photographers to ask themselves why they take images in the first place, which will fuel the motivation and excitement to continue pursuing photography for years.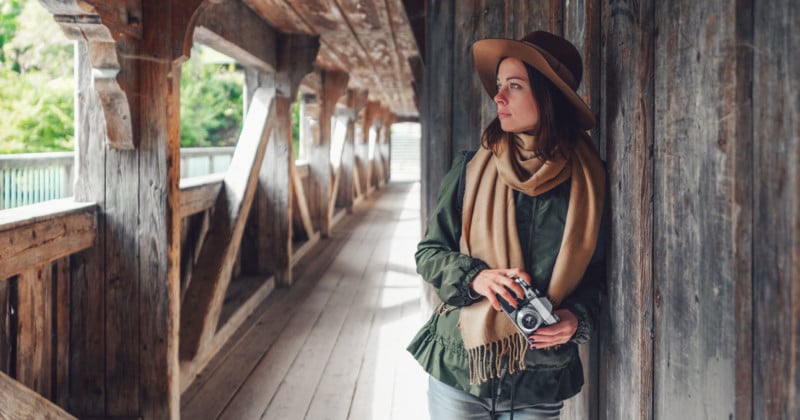 More of Kilbee's educational and inspirational videos can be found on his YouTube channel