These Are the Best Sports Photos Captured Over the Past 25 Years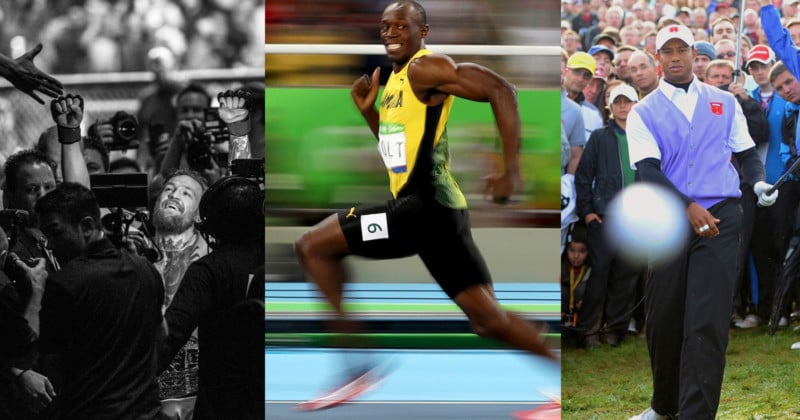 The second World Sports Photography Awards 2021 has announced 26 of its winners in numerous individual sporting categories, showcasing the power of sports photography to tell stories and promote an emotional response in viewers.
Because the coronavirus pandemic had such an enormous impact on sports, and therefore sports photography, the World Sports Photography Awards asked participants to dig deep in their archives and opened the pool to any image captured in the past 25 years.
The sports photography competition is organized by the World Sports Photography Awards and welcomed entries from professional abd semi-professional photographers as well as specialist sports photographic agencies to submit up to 20 photos per entry. A selection of prizes for the winners was available from the competition's prize partners, such as Jabra. F-stop, and Western Digital.
IN speaking about this year's awards, co-founder Alan Whiter says that "sport and Photography have a long and powerful relationship. The emotion, athleticism, and focus that are at the heart of sport are uniquely captured and communicated through photography. These are an amazing collection of images across sporting disciplines and with all sorts of stories behind them."
The Overall Top 10, shared below, includes images of Tiger Woods, Lionel Messi, Usain Bolt, Conor McGregor, and Simone Biles, and others.
Gold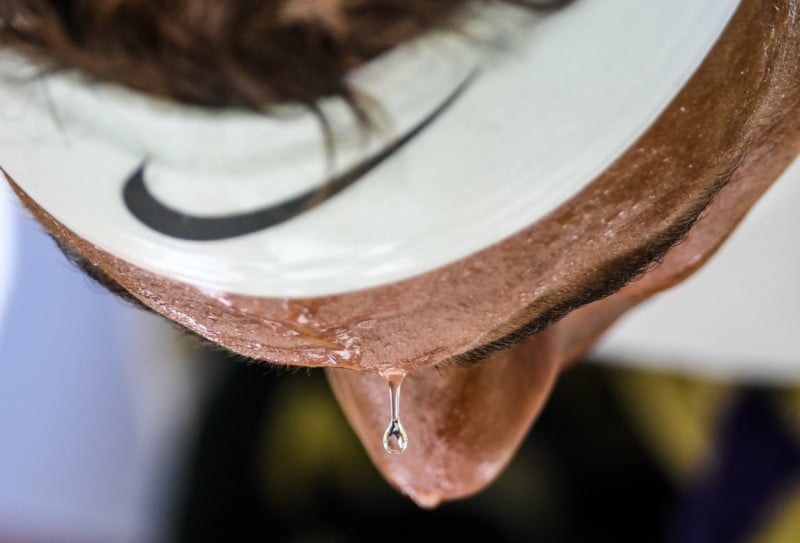 The overall Gold title was awarded to renowned sports photographer James Gourley who is based in Sidney, Australia, for his photograph of Rafa Nadal, a professional Spanish tennis player. Taken in 2017
at Wimbledon, the photograph has captured a moment of intense focus and a close-up of a single bead of sweat on the brow of Nadal's.
Silver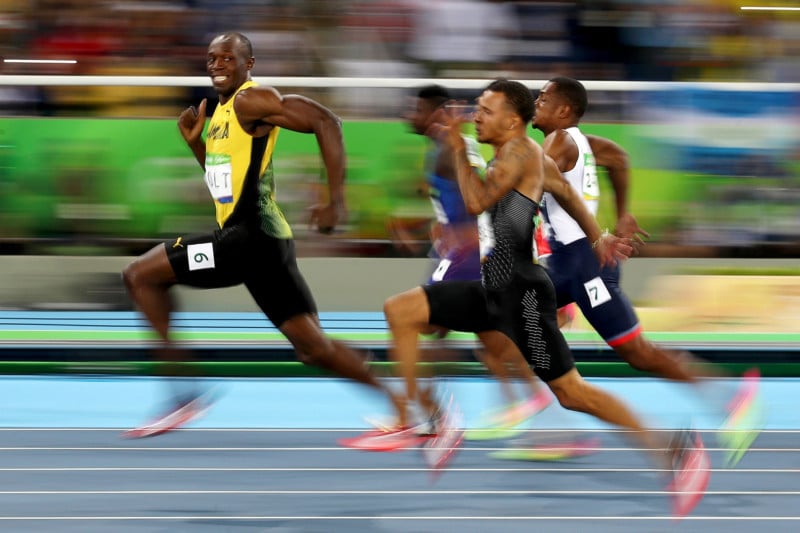 Cameron Spencer received the Silver award for his 2016 image titled The Smile, which captured Usain Bolt sprinting at the Rio de Janeiro Summer Olympic Games. The image was also awarded Gold in the "Athletics" category. Spencer has covered six Olympic Games, four Commonwealth Games, three Rugby World Cups, and many other international sporting events.
Bronze
In the Firing Line, captured in 2010 by photographer Mark Pain, received the Bronze award. A multi-award-winning photographer and a Nikon U.K. ambassador, Pain has photographed sports for over 25 years, and covered events such as the Olympic Games and Ryder Cup, as well as football and rugby World Cups, World Championship athletics, and more.
Special Merit
The following images received Special Merit from the judges and cover a variety of sports categories.
The received submissions were judged by a diverse panel which can be perused in full here. The complete list of winners across the different sporting categories can be found on World Sports Photography Awards website here.
---
Image credits: All photos individually credited and provided courtesy of the World Sports Photography Awards.