7 Reasons to Add a Noctilux Lens to Your Camera Bag
As a professional corporate photographer who completes around 300 professional assignments a year and has done so for many years, I have used a number of modern, ultra-fast lenses made by excellent optical equipment manufacturers, but I keep on coming back to the Noctilux 50mm f/0.95 lens by Leica.
As a Leica shooter, I was first drawn to the Noctilux out of curiosity but I already had a sense it might be an acquired taste because it is a lens designed for a rangefinder camera, which requires a different style of focusing. But it turned out it was something I very swiftly got used to and now the lens is an indispensable item in my camera bag.
What Does the Term Noctilux Mean?
The term "Noctilux" refers to a lens with a particularly fast maximum aperture: originally it was reserved for a lens that was wide open at f/0.95. In recent years, Leica has given the Noctilux designation to a few different optics such as the Noctilux 50mm f/1.2 and the Noctilux 75mm f/1.25. However, the extremely fast Noctilux 50mm f/0.95 is the subject of this particular article.
Below are seven reasons why I think you should consider adding the Noctilux-M 50mm f/0.95 ASPH to your camera bag.
1. The Noctilux is an easy-to-focus, weighty lens

Let me be clear, this Leica lens is a weighty, manual focus behemoth. When I first started using it three years ago I initially photographed everything at f/0.95 just because you can. Two things struck me immediately. First, its weight: it's like holding a chunk of lead in your palm, it's small but surprisingly heavy, and this changes the handling of the camera/lens combination, but not necessarily for the worse because the broader diameter of the lens is supported more easily by the palm of the photographer's left hand. In contrast, when using the 50mm f/1.4 Summilux the palm sits mostly under the camera and much closer to the face which can become uncomfortable on a long day's shoot. The large lens barrel also means the rotational torque required to adjust focus is easier and much smoother, not that the Summilux is difficult, but for me, the Noctilux has the edge.
2. The Noctilux is unbeatable in low light

The second thing to consider focuses on the benefits of a rangefinder camera. It might be tricky at first to line up the focusing patches at f/0.95, but even as a wearer of spectacles it became second nature after a week to focus it quickly. Of course, practice is key, and this lens is no exception. I found social photography, including at a poorly lit church in mid-winter for a wedding, to be surprisingly easy. And the lens also performed well at a corporate event in a gloomy anteroom. While the quality of light would still be a factor, users of flash tend to produce images that have a similar look in every frame. But using natural light with the Noctilux is different. It requires the photographer to assess the direction and the strength of the light falling on a subject's face, and by adjusting the exposure accordingly, it results in stronger, much more eye-catching images.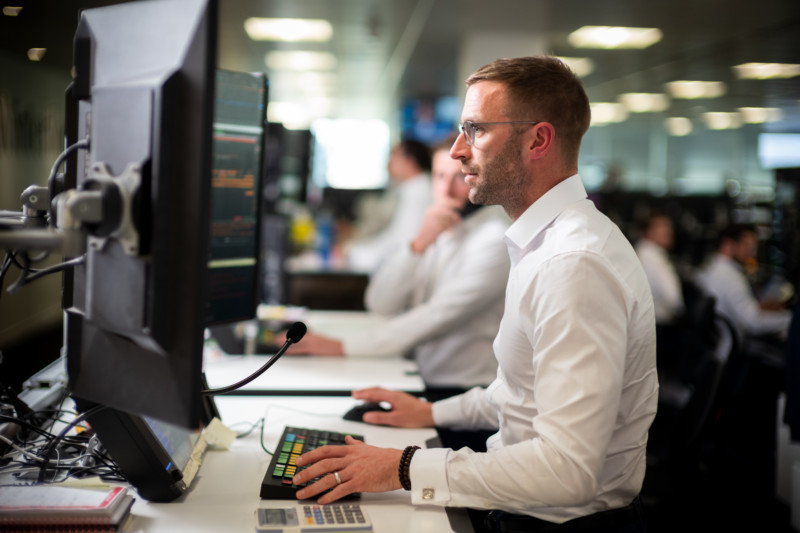 3. You can shoot without flash

The key to using very fast manual lenses like the Noctilux is the unique look of their images. Admittedly, it is physically harder work for the photographer to shoot events using a heavy manual focus lens. But the results look and feel like someone's memory of the event, and this makes them popular with many clients. By contrast, sets of images lit with flash might be uniform and consistent but they lack authenticity and individuality, and in my experience clients are happier with the more natural results. Also, as a photographer, it is important to establish a recognizable style. Shooting without flash at high profile corporate events, allows the photographer to be more discreet, and most people prefer not to be photographed with the distraction of repetitive brilliant flashes in dark rooms. The challenge of shooting everything manually at super-wide apertures make photography fun and reminds me why I became a photographer in the first place.
4. The Noctilux features a fantastic shallow depth of field
The Noctilux has an ultra-thin depth of field. At f/0.95, depending on the distance of the subject from the camera, has a very thin plane of focus which isolates the subject from the background which can be really useful shooting in a crowded room. It means the viewer's attention is held by the subject's face rather than roaming around the image and being distracted by other perhaps messy elements. In short, it increases the impact of an emotional expression or helps the viewer connect more easily with the subject.
5. It produces incredible bokeh

Can't this look be achieved at f/1.4? The answer is yes, but it is not the same. After all, if you examine an image of a face in a busy scene that was shot at f/0.95 around 95% of the image will not be in focus. This makes rendering of the out-of-focus areas just as important as the ability to count the eyelashes in the parts of the picture where the image is razor-sharp. The Noctilux has always enjoyed a good reputation for the quality of its bokeh, and I've been delighted when it's something that has been commented on by clients, newspapers and even photo agencies. In the life-long quest to establish a personal photographic style that can be distinguished from so many others, everything helps.
6. More than just good wide open

There is more to life than f/0.95 of course, and I use the lens at all apertures. In a studio setting with softboxes and flash, other apertures may be required to meet the brief and the lens doesn't disappoint in this respect either: it delivers frames that are as crystal clear as you'd expect. But the lens comes into its own when the volume has to be cranked "up to 11" as they said in Spinal Tap. Wide open it's beautiful, and it's the aperture the lens was designed for.
7. The increasing value of the Leica Noctilux

Would I recommend the $12,500 lens from Leica? Personally, I would. I use one almost daily in my commercial photography life and at weddings. Of course, you must test one thoroughly before purchase or consider one of the good alternatives from Voigtlander or TTArtisan. But having been spoiled by the Leica Noctilux I find it hard to be as happy with alternatives. It really is a marvel of engineering and optical excellence. And if you want a piece of optical equipment that actually increases in value, it scores well here too, which may be persuasive if you are haggling with your bank manager over a loan to buy one.
---
About the author: Douglas Fry is the lead corporate photographer at Piranha Photography based in London and Oxford. He has been a professional photographer for over 25 years, photographing about 300 commissions a year around the UK and Europe. The photographic assignments range from company headshots and corporate portraits to events and PR photography.