Portraits of Winter: Photographing Trees in Winter Whiteouts
As someone who's born and raised amongst the tree-covered hills in the east of Norway, it's no secret that I've grown to miss these scenes after moving to the mountainous landscapes north of the Arctic Circle.

I love being surrounded by some of the most beautiful mountains in the world but one of the winter's highlights is returning back to my hometown to explore the snow-covered terrain.
Photographing these types of landscapes are always a little hit-and-miss. There's no 'obvious' composition and there's no 'epic' scenery. It's a place that depends 100% on the right conditions.
For me, the 'perfect' conditions are neither blue nor colorful skies. Nor do I want good visibility either. I'm after the whiteouts and snowstorms. The type of weather where you're almost guaranteed not to meet anyone else (truth be told, the only people you'd meet in these hills on a normal day is the occasional cross-country skier, so you're pretty much alone anyways)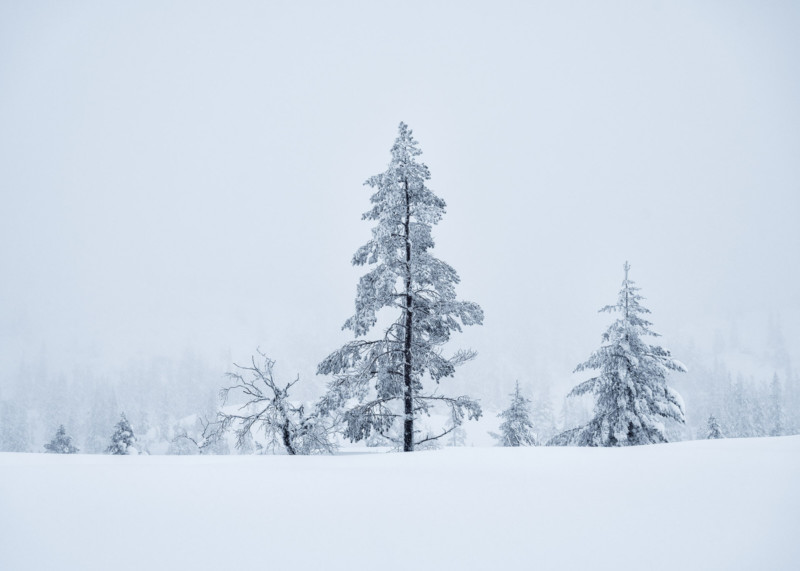 I've been exploring this area in winter for close to a decade but it isn't until the last few years I've been able to capture images that I'm satisfied with and feel actually convey its beauty. Obviously, it's impossible to capture an image that fully conveys the experience of being there in person, but I feel I've come as close as I can.
Photographing in these conditions comes with a lot of failures. Everything from sliding backwards down a steep and narrow mountain road in my old car, to equipment failure and the frustration of never coming back with good images.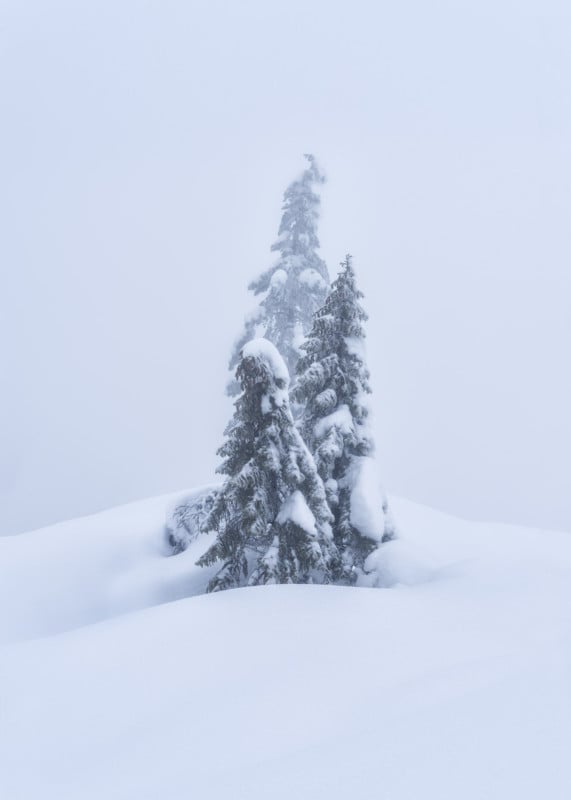 There are many challenges of photographing in snowstorms and whiteouts but the rewards are great. Even if you don't return home with great images, just the experience of walking in waist-deep snow with no other sound than nature itself, is worth it.
---
About the author: Christian Hoiberg is a full-time landscape photographer who helps aspiring photographers develop the skills needed to capture beautiful and impactful images. The opinions expressed in this article are solely those of the author. Download Hoiberg's free guide 30 Tips to Improve Your Landscape Photography and open the doors to your dream life. Hoiberg is also the founder of CaptureLandscapes. You can find more of his work on his website and Instagram.