Photo Series of Incredible Home Christmas Displays is a Perfect Encapsulation of Americana
Photographer Danelle Manthey spent ten years traveling across the United States as part of her project (and now book), American Christmas. The series documents home Christmas displays and captures them from the perspective that their creations are examples of modern American folk art.
Manthey photographed, interviewed, and spent time with the creators of these widely diverse displays as part of her project. She found that the creators are entirely self-taught and often do not view themselves as artists. Still, they build incredibly elaborate, site-specific annual installations and Manthey argues that they should be recognized for "their transcendent, highly skilled craft."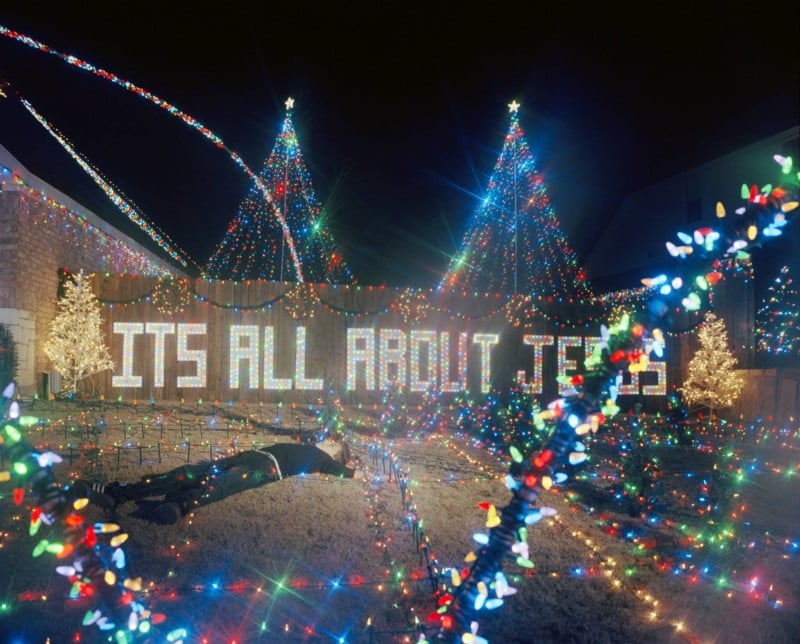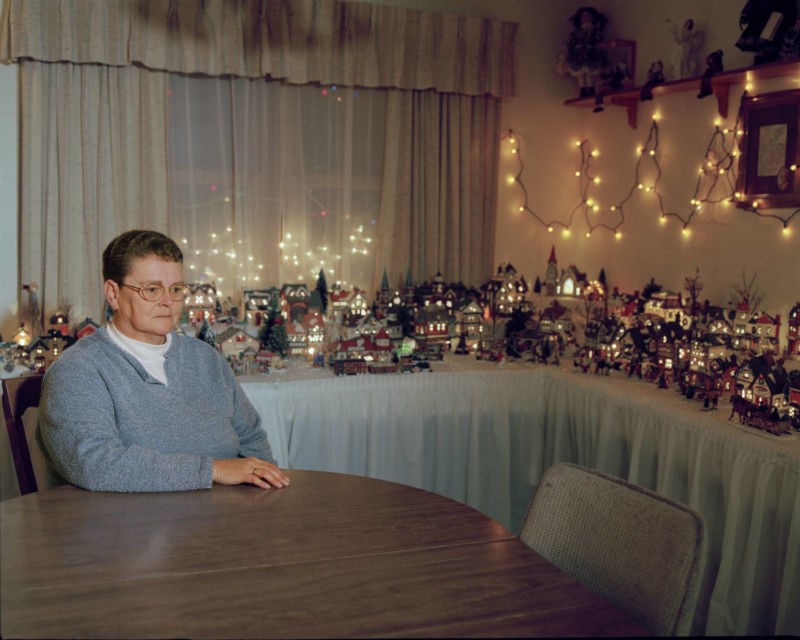 "I first became fascinated with Christmas displays as a child in Sioux Falls, South Dakota, where my family had a tradition of driving around town in search of houses covered in lights," Manthey says. "Later, I realized I wasn't as intrigued by the lights as I was by the people behind them. In my photography practice, I aim to capture my subjects in shrines of self-expression. Through this project, I reveal what makes these displays so special—the creators' artistic vision, homespun passion, and ability to share happiness."
Manthey argues that those who create these Christmas displays are modern folk artists, as the term applies to those with no formal training and did not study an art form academically. The Christmas decorators' creations appear like utopian spaces, a common theme among folk artists according to Manthey. Many of the selected displays feature region-specific motifs as well as handmade decorations. This tendency, coupled with the traditional imagery and decorative nature of the displays, also lends credence to the belief that these installations are a form of contemporary American folk art.
"The truly amazing thing about these American grassroots artists, all of whom became bitten by the pine-scented Christmas bug, lies in the diversity of their motivations," explains Rebecca Alban Hoffberger, Founder and Director of the American Visionary Art Museum when asked to discuss Manley's series. "Some had simply miserable childhood Christmas memories, so much so that they devoted their adult selves to a rectification by building some ideal Christmas Nirvana. Others were blessed with splendidly precious holiday memories, embodying emotional peaks of familial joy. All over the world, the single most common theme of visionary artists who create an artistic environment is some Eden-esque Utopia, and Christmas, especially since World War 1, has been at the top of the American concept of earthly paradise."
Manthey's decision to photograph the displays with their creators brings a new angle to these images that are not often seen, even by those who partake in an annual tradition of viewing their local displays. Americans will often see decorated houses, but not juxtaposed with those who spend hours crafting them. If there was ever a project that perfectly encapsulated winter Americana, this is it.
Manthey shot these images on medium format film to, according to her media team, "mirror the creative process of her subjects."
Danelle Manthey is a photographer based out of New York City and Upstate New York by way of South Dakota. She has participated in multiple art fairs and been exhibited by multiple galleries in New YOrk, Chicago, Washington, D.C., and others. You can view more of her work here and order her book American Christmas here.
(via Creative Boom)
---
American Christmas is a new book by photographer Danelle Manthey that examines Christmas displays, and the people behind them, through the lens of American folk art. Through portraits and interviews, the book features the stories of over 40 families and individuals across 12 states. It includes text by Marlene Friis, a foreword from Rebecca Alban Hoffberger, Founder and Director of the American Visionary Art Museum, and an introduction by Mark Sloan, Curator and Chief Director of the Halsey Institute of Contemporary Art.
---
Image credits: Photos by Danelle Manthey and used with permission.