A Primer on Collecting Photo Books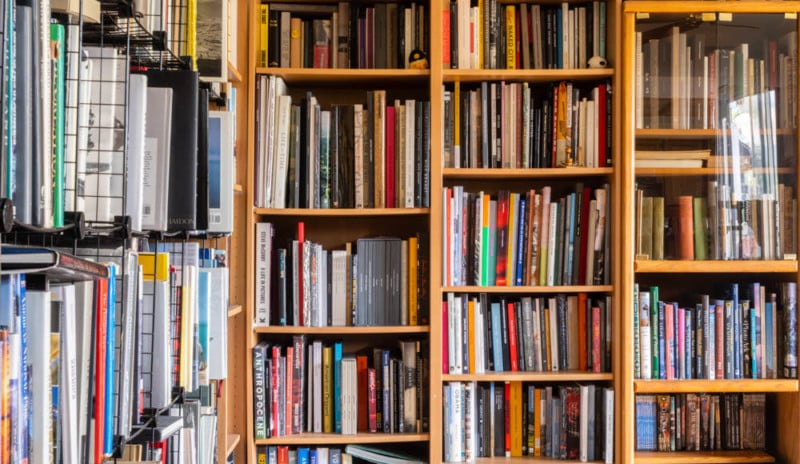 Revisiting my photography book collection has brought me much enjoyment during the lockdown. A dozen years ago, as the business of photography was good, I used the disposable income to start collecting. In this article, I summarize what I wished I knew back then, not only as a photographer and book collector but also from the perspective of a former art gallery owner and current publisher.

Why Collect Photography Books?
The prevalent digital consumption of photographs cannot replace the viewing of photography in print. Seeing original prints at exhibits is irreplaceable, but there are only so many museums and galleries even in a major metropolitan area such as the San Francisco Bay Area. Photography books, defined as books where the message is primarily carried by photographs, are the most practical entry into a photographer's work.
Unlike magazines, they are physical objects of beauty, with superior production values such as materials, design, and printing. The sequencing, layout, and combination of images and text add layers of meaning and complexity beyond single photographs. Books from a lasting record of works of art. They can rise to the level of works of art themselves, but unlike the art in the museum or gallery, that is a piece of art that you can hold in your hand.
The simplicity and materiality of the book provide an experience altogether distinct from electronic media. Book pass through ages. In our personal lives, they are often loaded with sentimental value. It can be argued that without books, there would be no modern civilization.
There are many approaches to photography book collecting that are equally valid. Two ends of the spectrum are to collect solely based on personal taste, ignoring any other external opinions, and to collect based solely on rarity, seeking vintage first editions in excellent condition. I took a middle road, seeing photography books as a vehicle to discover more about photography and deepen my knowledge of its significant artists.
I was not trying to build an egg nest with the collection, because I wanted foremost to focus on contents and buy books according to interest rather than as an investment opportunity. However, there is no denying that the mercantile aspect of the hobby can be fun and educational, as it mobilizes quite a bit of knowledge: you have to do your research, budget, and prioritize your acquisitions.
It could be profitable: once I noticed that Mack was going to re-issue Masahisa Fukase's Ravens, therefore ensuring my continued access to the work, I resold for $1,000 the copy of the Rat Hole Gallery edition bought for less than $100. Note, however, that monetization is always uncertain (the stock market is for that!), and there are indications that the book market is softer than it used to be. Unlike book dealers, even if they seek appreciation in value, collectors generally do not seek to monetize it. Like in all collecting the process can be more satisfying than the resulting ownership.
Photography books have become highly collectible over the last two decades, thanks to a recent appreciation and recognition of that particular medium, and maybe nostalgia for physical objects. Some books can quickly become worth more than their list price. Once I understood that carefully chosen books can be resold for a profit if needed, I was less hesitant to spend serious money that way.
There were years when I spent more on books than on photography gear. I sometimes bought multiple copies to resell as a way to finance the hobby, a trade of sorts. While that mercantile aspect of collecting should remain secondary to the love of the books, it is by far the easiest to explain and quantify, kind of like the technical mechanics of photographs, and that is why I will focus on it. The definition of a collectible is: worth more used than what it cost new.
The Value Cycle
The factors that make any given object collectible are scarcity and demand. Because of the need for quality reproductions, photo books cost much more to print than other books, and therefore they are more expensive. Higher prices result in demand often too small to justify a large print run. Except for some popular coffee-table books, a print run of a few thousand copies is considered large for a photography book. At the same time, although small, the demand often remains steady. Eventually, copies become scarce and valuable. The cycle for desirable books goes like that:
1. Book is sold near list price upon release, as novelty is a major selling point.
2. Once the novelty wears out, deep discounts (50% is not uncommon on Amazon) become available. In industry jargon, the book has gone from "frontlist" to "backlist": in catalogs, it is no longer fully described, but merely listed.
3. Copies are mostly sold out from the warehouse and large booksellers. At this point, they are available only via independent bookstores, and on Amazon via third-party sellers rather than Amazon itself. Prices start to rise back to list price.
4. Book is collectible, with new copies offered for increasing multiples of the original list price, and used copies in excellent condition not too far behind.
Buying at stage 1 guarantees that you get a copy at list price but at that point, it is possible that the price will go down and the book will not become collectible. A book entering stage 3 is likely to reach stage 4, so for those collectors that focus on the "collectible" aspect, this may be the safest time to buy. If at that point you are still on the fence, if do not buy and later you find yourself wanting the title, it may no longer be affordable, or even available at all.
For maximum savings, the best time to buy the books is in stage 2. However, some coveted books never go to this stage and instead quickly sell out upon release and become collectible. This can go pretty fast. Despite its print run of 5,000, the first printing of Treasured Lands (2016) sold out in less than a month. Watching the pre-orders, I initiated a reprint before the book even hit the stores.
Despite the book not checking most of the usual collectibility factors, in the few months between the fourth printing running out and the fifth printing's availability, the price of a new copy rose to more than three times the list price, while damaged copies sold over the list price. Pre-publication copies of Alec Soth's Broken Manual sold at art fairs such as Paris Photo. By the official publication date, not a single copy was available from the publisher. I passed on the limited edition available from the artist because it was priced in the high hundreds of dollars. Copies now start at $6,500.
Other books never leave stage 2, and their price keeps dropping over time, as there is no demand. My first book, Beautiful North America retails for a fraction of its list price. That book was not my best effort: I only provided images as required by the publisher. Given the target market of discount stores, their effort in editing, design nor printing quality wasn't the greatest. I regret this book, and in that case, it would seem that the market's assessment of its value is correct. However, there also are plenty of absolutely great books that never become collectible and can be bought at bargain prices.
Factors to Look For
Authorship. Generally speaking, books that are a compilation of images by several photographers, especially if derived from stock libraries, lack an authorial voice and therefore are seldom considered works of art. That is the case of many coffee-table books. Exceptions include vernacular photography when curated in some clever way (as pioneered by Mandel and Sultan's Evidence) and some exhibit catalogs.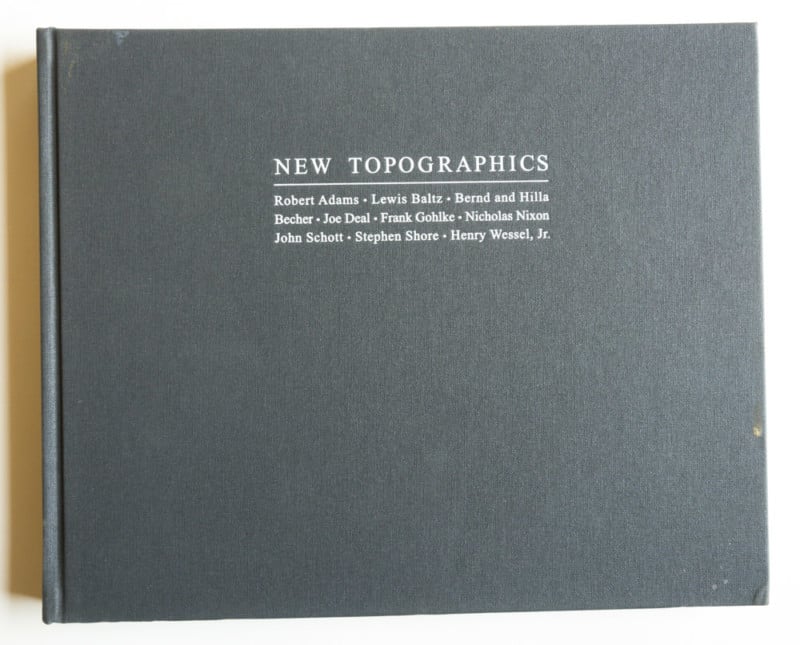 Significance/appeal of the artist and work. Work by artists without institutional art world recognition (exhibited in museums and galleries, reviewed in major publications) is less likely to be collectible and the same principle applies to their books. Some artists have such a reputation and manage so carefully their editions, that almost every one of their books becomes collectible. For a given artist, their earlier work or first breakthrough publication is often more sought after. If their career is, sometimes unfairly, defined by a publication, like Robert Frank by The Americans, it is no surprise that demand for that particular publication will be higher.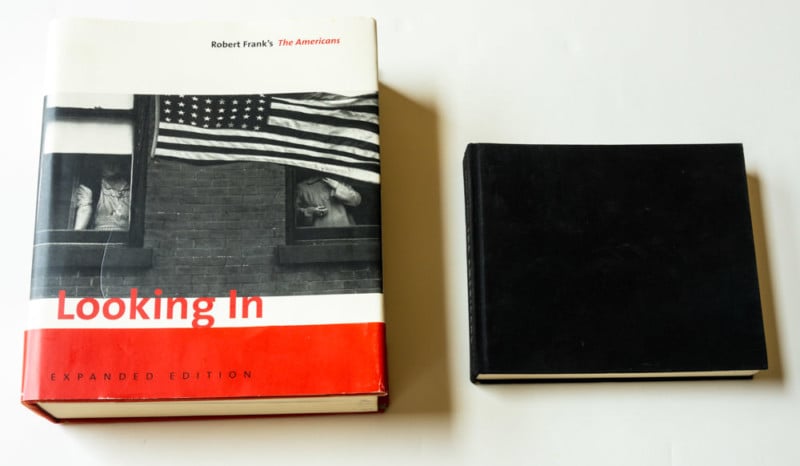 Printing quality. Some older books, such as Brassai's Paris de Nuit used to great effect the photogravure printing process to produce rich and sooty blacks. However, generally speaking, photographic printing quality made such great strides in the 1980s that most books published prior look mediocre compared to recent books. The newer books, therefore, provide more enjoyment even though they may not be as valuable as the older, rarer books.
Some publishers are known for their uncompromising attention to printing quality. In a publisher's output, not every book is of the same quality. Within their commitment to publishing most of William Eggleston's work, Steidl's Chromes volume set was exceptionally well printed, whereas the follow up Los Alamos is just very good. Word has gotten out, and the former is more sought after.
Elaborate Productions. A lot more goes into book production than printing quality, and this can include special materials for casings, unusually large trims, of which the most well-known example is Helmut Newton's Sumo, elaborate slipcases, fold-out pages, and unconventional types of binding. For books that exist both as hardcover and softcover, the former is always preferable.
Size of the print run. Everything being equal, the smaller the print run, the more valuable the book. Coffee-table books destined to the general public often have large print runs above 10,000. As a photography contributor to the two latest National Geographic books about national parks, I received a contract that stated a print run of 50,000 each.
On the other hand, many publishers specializing in "artsy" photography books, especially in Europe, issue print runs in the hundreds. Being geared for the collector market, they often specify the edition size, a piece of information generally not available otherwise. Because of the cost of setting up offset presses and the lack of other economies of scale, the smaller the print run, the higher the production costs per unit, and therefore the higher the retail price.
In measurable terms such as page per dollar, those books can be an order of magnitude more expensive than mass-produced coffee-table books. Even though those editions are not limited in the sense that the publisher leaves to door open for a reprint, in practice, they rarely occur because demand is limited to collectors.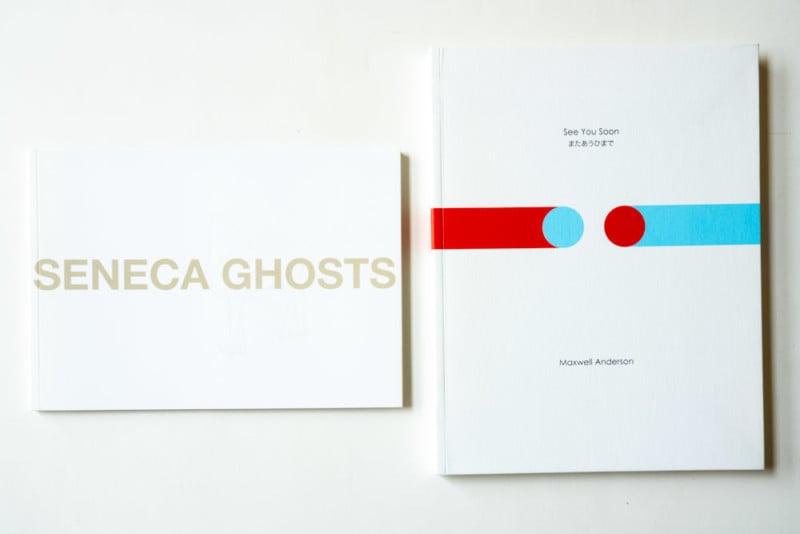 Publisher. Books from some publishers (for example National Geographic) are hardly ever collectible, while almost everything that some other publishers put out is. This is simply because the later's productions always check the four criteria mentioned above so they become known for publishing significant artists, in exquisitely crafted books of generally short print runs. This in turn generates prestige that attracts the best, a self-reinforcing loop.
Steidl was the gold standard, with their art publishing program partly funded by some other aspects of their publishing enterprises, but while they remain a major force many contemporary photographers seem to have migrated to Mack.
Non-profit publishing, a model that works well for photography books, is represented by museum or university presses, and associations such as Aperture and Radius. The later puts out books representing a great value given their production quality. The renewed interest in the photography book and the increased accessibility of publishing and printing resources has led to a profusion of very small publishers, whose work often surpasses that of more established ones. Some of the most prized books are artist books, sometimes made by hand.
Limited editions. Sometimes, concurrently to a trade, unlimited edition, a limited, numbered edition of the same work is offered. Those books are certainly more valuable, but I normally pass on them because they can expensive, especially if the offering includes a print. I find them worth it when the limited edition is a different and more appealing presentation of the work.
First editions. Editions refer to a book being re-issued with substantial updates, a different presentation such as softcover vs. a hardcover, or a different publisher. They are more relevant to guidebooks or technology tutorials, but even art books are sometimes re-issued with additional images or commentary. Editions are often mentioned as part of the title.
Printings refer to the book being re-issued in identical or near-identical form. They are indicated on the copyright page. If you don't find a mention such as "2nd printing", there may be a series of numbers on the copyright page such as "10 9 8 7 6 5 6 5 4 3 2", with the last number representing the printing. Sometimes, only the year of the printing is indicated, and you need to research the printing history of the book to figure out which printing it is.
Even if a book has a large total print run, the number of copies of the first edition and first printing (sometimes abbreviated as first edition) can be much smaller, which makes it valuable to collectors seeking rare books.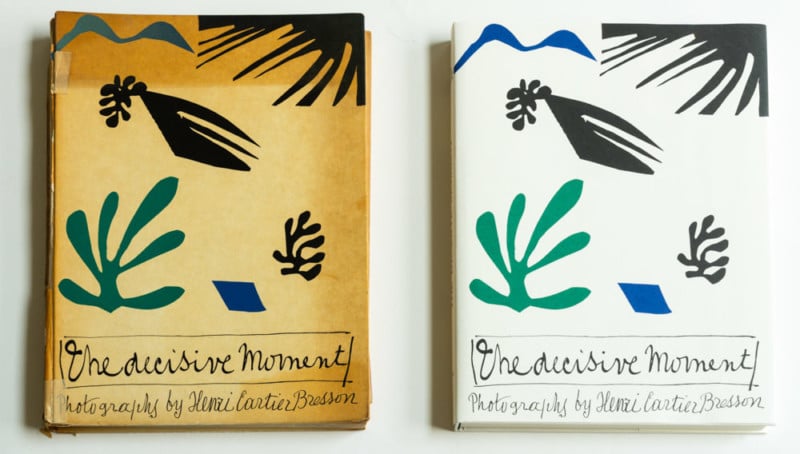 Condition. Everything else being equal, in the collector world, a book's condition is the most important factor in determining its value because even if an old book is not particularly rare, a copy in excellent condition is. From worst to best, the following terms are used: poor, fair/acceptable, good, very good, near fine, fine/like new, new.
Most collectors consider that "good isn't good enough", and seek books in condition at least "very good": minor signs of wear, but no tears and no markings. It is important to take good care of one's books. The better the book is, the more likely one is to share it with others, so the more likely it will get worn out no matter how careful you are. For this reason, some collectors like to buy two copies of titles they are excited about, one to read, and the other to keep in pristine condition, under the publisher's shrinkwrap.
Removable elements. Some books were issued with a dust jacket. When buying used, a bit of research is necessary to figure out if that was the case, since dust jackets are often missing from used offerings. A first edition (later printing) copy of John Muir's Our National Parks with a dust jacket is worth ten times more than one without. Because of the book's size, the dust jacket for Edward Weston's My Camera at Pt. Lobos is frequently damaged, so a dust jacket in excellent condition is particularly rare. To separate photographs from captions or commentary a separate booklet may be included, for instance when the book is printed full bleed like Sebastio Salgado's major projects.
Signed copies. There is a saying that the difference between a poster and an art print is the artist's signature. It is not entirely true, because the printing process matters a great deal. Still, an artist's signature helps in conferring to a book the status of an art object. Some signatures are rarer than others, and this varies from book to book.
The very social Ansel Adams signed many more books than Edward Weston. When My Camera at Pt. Lobos was published, Edward Weston was sick with Parkinson's disease, so signed copies are extremely rare. The proper spot for a signature is normally the half-title page – the page where the only type is the title. Signatures can be obtained at lectures, gallery openings, and of course book signings. Pre-signed copies are sometimes available from the publisher or a gallery. Inscribed copies include, in addition to the signature, an inscription to a person. When the person is not of particular note, the inscription devaluates the signature, however, when they are, the inscription makes the book a valuable "association copy".
What to Collect?
If you buy books that you like, whether they appreciate doesn't matter. With experience, you will be able to spot good books, well-made, and with inspired works in any genre, collectible or not. However, if you stick only to your present interests, you may be missing a lot of the vast world of photography. There are so many photography books out there that knowing where to start can be daunting. Anybody who studies literature reads through a list of classics. Photography has also its classics, representing a consensus of curators and critics.
In the 20th century, the history of the photography book was kind of hidden within the history of photography. Since the beginning of this century, its narrative as a full medium has emerged. In 2001, Andrew Roth published the first authoritative English-language study of photography books, The Book of 101 Books: Seminal Photographic Books of the Twentieth Century.
Three years later, Martin Parr and Gerry Badger vastly expanded Roth's survey with The Photobook: A History (Volume I), followed by Volume 2 (2006) and Volume 3 (2014). Those foundational works form an excellent introduction to photography books and feature a wealth of titles in an engaging format.
Note, however, that their selected books share the authorial stance of an extended essay and a specific social/cultural theme, leaving out for example most of the American modernists, and omitting many genres. Three that interest me are landscape, including nature landscape (surveys: Ansel Adams, Eliot Porter, Philip Hyde, Galen Rowell, 15 more classic color nature photography books), nude, and all photographer retrospective monographs. All those books about books except Parr/Badger Volume 3, have become collectible themselves. Unfortunately, they have also caused many of the books featured to rise in price and become quite expensive. It wouldn't be the worse idea to buy Volume 3 now and see which of the books mentioned are still reasonably priced. The success of the Parr/Badger series has spawned several books surveying a particular region or country's photography books.
For reviews of new titles, blogs are your best bet. Some of my favorites include 5B4, PhotoBook Journal, Collector Daily, and Photo Eye. To see what titles caught the attention of the blogosphere in a given year, refer to an initiative called the "photobook meta-list" that attempts to aggregate many "best of the year" lists.
The first photobook meta-list was created by Marc Feustel in 2011. I subsequently maintained the meta-list (2012, 2013, 2014, 2015, 2016, 2017). Since 2015, Viory Schellekens has been compiling another meta-list, and discovering that hers was more meticulous and informative than mine, I decided to pass the baton. Here are the links to Viory's lists: 2015, 2016, 2017, 2018, 2019. In the winter of 2016, Source Magazine used the methodology of the meta-list to create a list of the greatest photobooks of all time.
Where to Find Books
Amazon offers discounts on new titles and free shipping, but their packaging is often inadequate, frequently resulting in bumped corners and other damage. They sell photobooks as commodities, unlike the bookstores specializing in photography books such as Photo-Eye in Santa Fe or Dashwood Books in NYC. Those stores are run by people who know and love the medium, and are often able to procure hard to find books, foreign titles, or signed copies.
If a title sells fast via other channels, the publisher may not send copies to Amazon at all, since of all bookstores, Amazon terms are the most unfavorable to publishers. As a result, if you placed a pre-order or order on Amazon for that "hot" title, by the time you realize that it will not be fulfilled, the title may already have entered collectible territory.
If you are knowledgeable, you can sometimes find bargains browsing used bookstores, and also make trades. However, the better the selection, the better the owner will be aware of the value of their books. In the San Francisco Bay Area, Moe's Books in Berkeley has the best selection. Such places are particularly valuable because you get to see in person many books. Their number has been declining, as the market has been moving away from brick-and-mortar towards online.
Although not specializing in photography books, used bookstore networks such as Abebooks, Alibris, and Biblio give access to reliable professional used booksellers, especially those affiliated with the Antiquarian Booksellers' Association of America, whose meticulous descriptions can be relied upon. The best way to mobilize those vast resources is to use the bookstore meta search engine Bookfinder.com.
I try to buy books directly from artists when possible in order to obtain a signature. It also helps them financially, since a book sold through retail earns the author only 5-10% of the list price. If you really get bitten by the photography book bug, you may want to travel attend some of the fairs and festivals dedicated to the medium that takes place annually.
Collecting photography books is a great hobby that I highly recommend provided that you don't plan to move too often.
---
About the author: QT Luong was the first to photograph all America's 62 National Parks — in large format. The opinions expressed in this article are solely those of the author. Luong was featured in the film The National Parks: America's Best Idea by Ken Burns and Dayton Duncan. His photographs are extensively published and have been the subject of large-format books including Treasured Lands (winner of 10 national and international book awards), many newspaper and magazine feature articles, solo gallery and museum exhibits across the U.S. and abroad. You can find more of his work on his website, Twitter, Instagram, and Facebook. This article was also published here.