Sony Calling Female Photographers to Apply for 2020 'Alpha Female+' Grant Program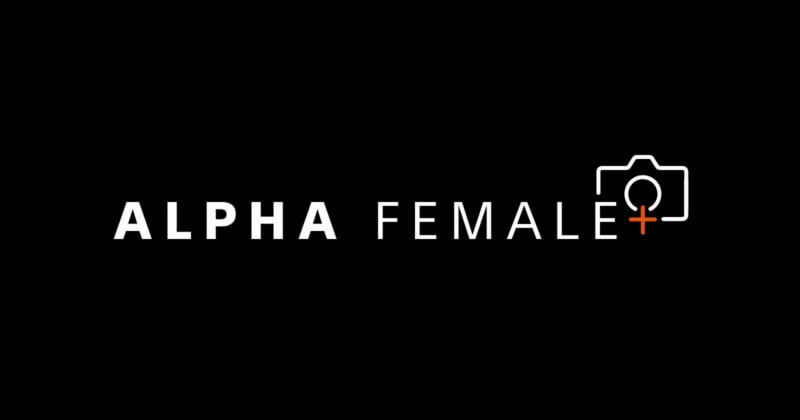 Sony is ready to empower another group of talented female photographers to pursue their creative vision. After successfully launching the 'Alpha Female' program in September of 2018, the company is calling for applicants to this year's 'Alpha Female+' grant program, and expanded version that spreads funds out more broadly.
In case you missed it, the original Alpha Female program unveiled in 2018 involved naming five "creators in residence" who would receive a $25,000 grant, $5,000 in gear, and $5,000 in gear loans, which could be used to "fund projects and activities that will help the grantees take their careers to the next level."
Alpha Female+ is the 2020 iteration of this program, and while it will offer less grant money, it's spreading that money out across more recipients.
Here's a quick video intro to the program, calling for female photographers to "join the movement":
And a video from last year, in which the first set of winners offers advice to new applicants:
As mentioned above, Alpha Female+ is a little different than the original program. There will be 12 grant recipients in all, and those recipients will receive:
A $5,000 grant to fund a "specific, well-defined" project
A full-frame Sony camera and lens to shoot said project
A one-year Adobe Creative Cloud All Apps subscription to edit the project
A one-year Sony PRO Support membership and a training session with a Pro Support expert
The opportunity to have the project featured on AlphaUniverse.com and the Sony Alpha social media channels
There's also a separate "Rising Storyteller Search" for the next great female filmmaker, which is being conducted in partnership with Sony Pictures Entertainment's Gemstone Studios, and is done through a separate application process.
Both programs share the same goal: to amplify a diverse voices.
"The visual creator industry needs diverse voices to thrive and reach new heights," reads the banner on the Alpha Female landing page. "We're on a mission to support the growth of underrepresented voices in photography, videography, and filmmaking, and provide a platform for creators across the artistic spectrum furthering this mission with their work."
Prospective applicants must create an Alpha Universe account and submit the following as part of their application form:
Project Proposal Essay – A (up to) 3,000 character essay describing the project you'd like funded
Personal Video – A (up to) 1 minute video introducing yourself and providing a "broad overview" of why you want to pursue this project.
Photo or Video Submission – A minimum of five photos uploaded to your public profile on Alpha Universe (for photographers), or a link to one sample video up to 3 minutes long uploaded to YouTube/Vimeo (for videographers).
It's worth noting that your application materials do NOT have to be shot on Sony cameras.
The first winner will be announced on September 24th, with subsequent winners announced every two weeks until the 12th and final grant is awarded; however, applicants can submit their work for consideration right up until the last grant is has been given out, so September 24th is not a deadline.
The Alpha Female+ grant program is officially accepting applications. To learn more about the application or submit yours click here, or check out the full contest rules at this link.