Bigfoot Poses in Hilarious Real Estate Photos for $1M House
There's a beautiful million-dollar house for sale in the forested town of Felton, California, that's attracting a huge amount of attention for an unusual reason: its real estate photos feature bigfoot.


The gallery of 94 photos starts out with your typical wide-angle views of the property at dusk and mid-day, but once you get to photo #23, Bigfoot suddenly shows up and is seen enjoying the various areas and features of the house.
"The idea just came to mind during our initial shoot," the listing agent Daniel Oster tells PetaPixel. "I thought it could add a bit of levity to people on their homebuying adventure. It's a strange time that we are in right now, and I think we could all use a bit of levity.
"I remember seeing somebody in an inflatable tea Rex costume a couple years back, And this idea just kind of grew from that. Bigfoot seems much more in line with the environment of this property and the area. Also, lots of tech workers and nature enthusiasts."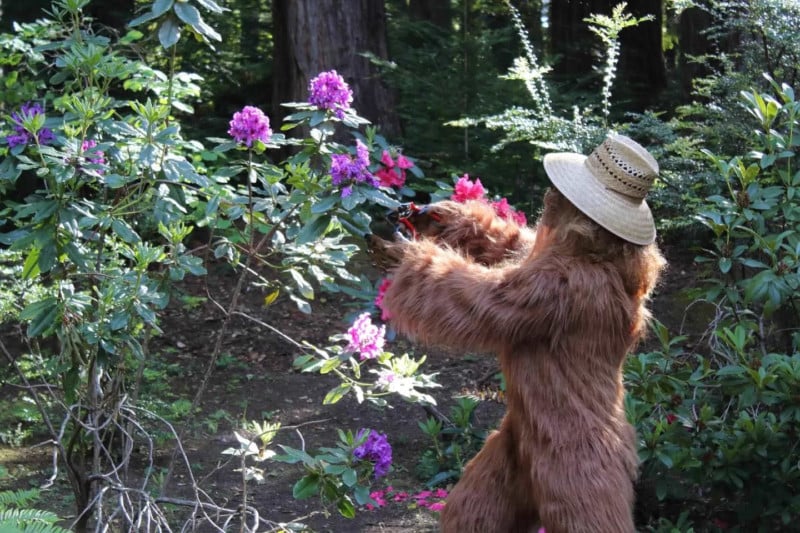 The Zillow listing for the property, 5649 Hillside Drive — with an asking price of $999,000 — has racked up over 640,000 views in the 11 days since it was published. We're guessing that with all the attention the property is receiving thanks to its ape-like inhabitant, it won't be on the market for long…
(via Zillow via Bored Panda)
---
Image credits: All Bigfoot photos by John Dressler