Indian Photographer Shoots Stunning Macro Photos Using His Phone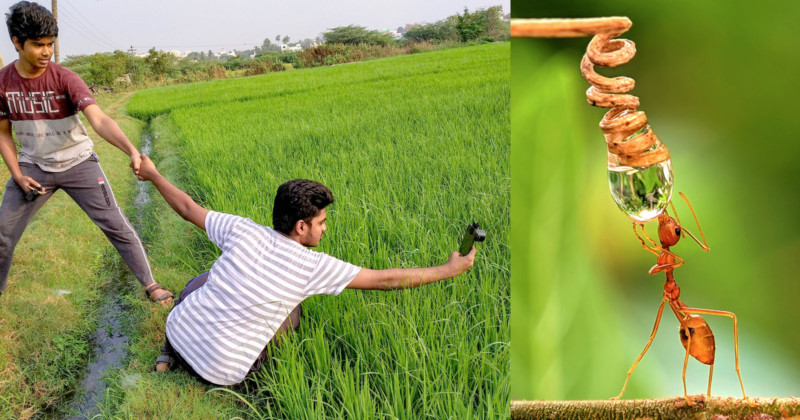 It's often said that the best camera is the one you have with you. A young Indian photographer is impressing the Web with his beautiful macro photos of insects, and all of his work is shot using a smartphone.

Photographer Sasi Kumar is a 20-year-old university student based in Vellore, India who's also an amateur photographer in his free time. His passion is to go into the fields around his city and photograph the hidden world of bugs that most people just travel past.
He uses two smartphones for his photography: a OnePlus 6t (which has 16MP+20MP dual rear camera) and a Redmi Note 3 (which as a 16MP single rear camera).
"I use various types of lenses to capture tiny insects which provide me with a much closer magnification," Kumar tells SWNS. "All the photos are captured through my mobile phone."
Here are some of his best macro shots so far:
"When I find an interesting subject, I clip my lens to my phone then I pan my camera slowly towards them," Kumar says. "If I hurry towards them they will take off, so patience is key in macro photography. I'm really interested in taking photographs of tiny insects and flowers, so I mostly chose to photograph ants, butterflies and horse flies.
"Insects aren't like humans- they won't rest in a place for more time. I have missed many beautiful shots because of heavy wind, noise and lack of stability too."
Kumar says his goal is to show people the beauty of these tiny worlds that most people don't stop to notice.
---
Image credits: All photographs by Sasi Kumar/SWNS