Photo of Fox Scaring Marmot Wins Wildlife Photographer of the Year 2019
A photo of a marmot being spooked by a fox has been selected as the winner of the prestigious Wildlife Photographer of the Year 2019 competition. Titled "The Moment," the image was captured by photographer Yongqing Bao of China

"A powerful frame of both humour and horror, it captures the drama and intensity of nature," the competition says of the shot.
"Photographically, it is quite simply the perfect moment," says Roz Kidman Cox, chair of the judging panel. "The expressive intensity of the postures holds you transfixed, and the thread of energy between the raised paws seems to hold the protagonists in perfect balance.
"Images from the Qinghai-Tibet Plateau are rare enough, but to have captured such a powerful interaction between a Tibetan fox and a marmot – two species key to the ecology of this high-grassland region – is extraordinary."
Over 48,000 entries were submitted to the contest this year from 100 countries around the world.
Here are some of the other winning photos: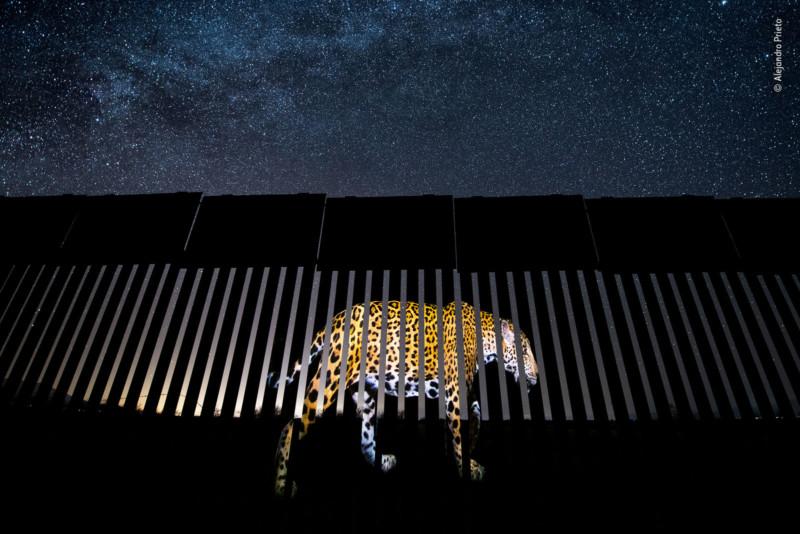 Wildlife Photographer of the Year is developed and produced by the Natural History Museum, London. Winning photographs will be exhibited at the Natural History Museum in the UK and will tour the world through countries such as Canada, Spain, the USA, Australia, and Germany.
---
Image credits: Header photo: The Moment © Yongqing Bao Wildlife Photographer of the Year 2019, Grand title winner