Brooklyn Beckham Struggles at Rankin Internship Due to 'Lack of Basic Skills'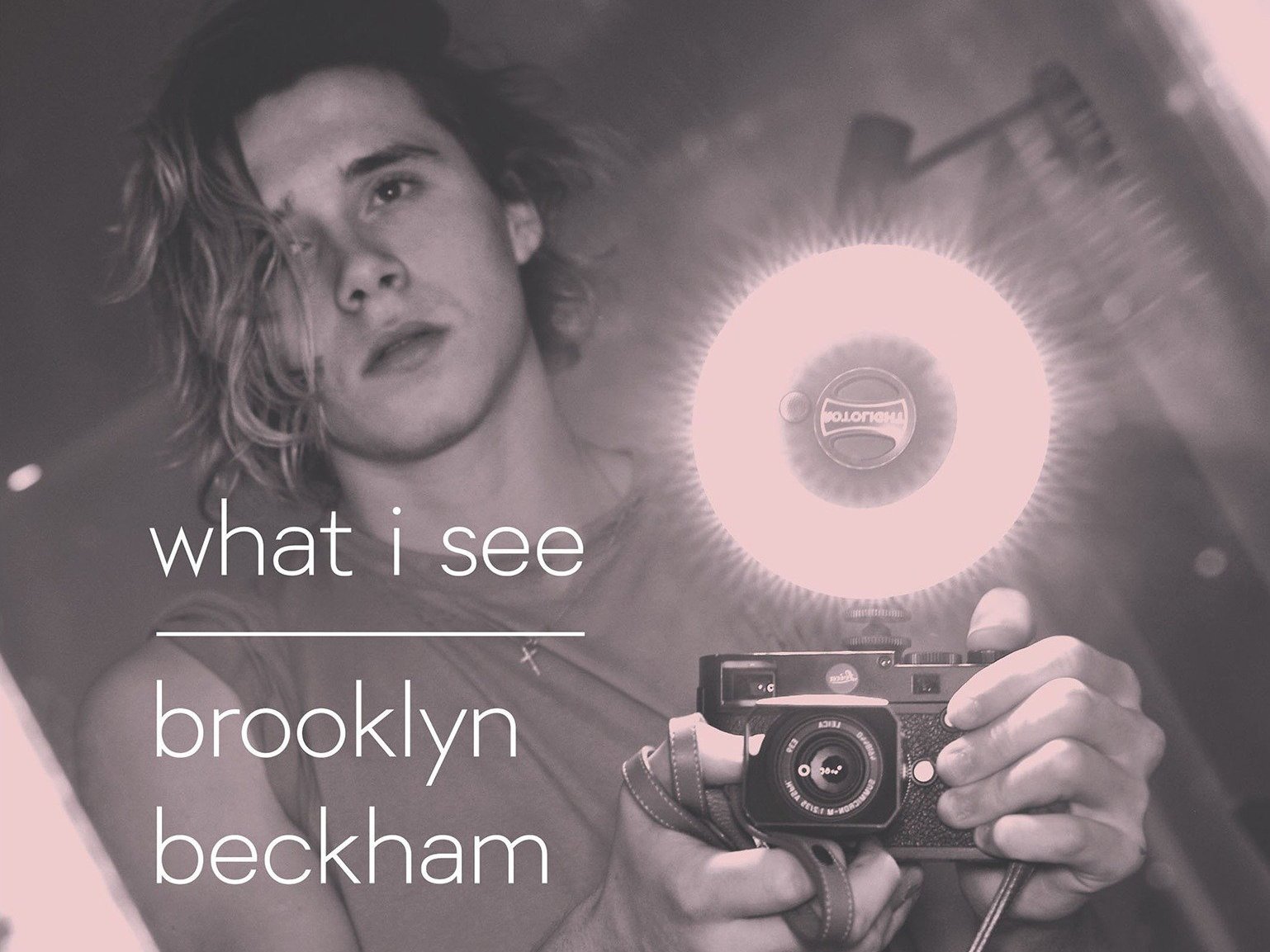 David and Victoria Beckham's son Brooklyn is being criticized yet again by the photography community after people working with him at a prestigious internship with renowned photographer Rankin told a British tabloid that they're "stunned by his lack of basic skills" behind the camera.
Young Beckham, who is just 20 years old, has had a difficult time convincing people that he has any merit as a professional photographer. Despite shooting several high-profile campaigns and magazine covers, and releasing a best-selling photo book, his skills as a photographer have been called into question at every turn.
His photo book, What I See, was slammed by photographers and critics alike when it was released in 2017, and according to a report in The Sun, his attempts to earn a proper photo education aren't off to a great start either.
After reportedly deferring his spot at the Parsons School of Design to pursue the Rankin internship, The Sun is claiming the young photographer is off to a rocky start. The British tabloid cites "insiders" at the Rankin studio in a report that claims Beckham is struggling with even the most basic tasks. "Everyone knew Brooklyn's work needed fine tuning but no one knew his knowledge of the simplest tasks was so off," one source told the tabloid. "He's lacking in most areas."
Another said that Beckham needed help with "basic stuff" like "the lighting and setting up of the shots."
While the report comes as no surprise to the professionals who have kept a skeptical eye on Beckham's success in the photo world, the constant criticism begs the question: are all of these magazine covers and prestigious assignments worth the uphill battle that Beckham will continue to fight in order to prove himself? Let us know your thoughts in the comments.
(via The Daily Mail)