Photos of Deer That Roam Freely in the City of Nara, Japan
In the ancient capital city of Nara in Japan, there are Japanese deer that roam freely on the sidewalks and streets. Photographer Yoko Ishii has spent years capturing beautiful photos of these wild urban deer.

"These picturesque moments when early in the morning the deer can be found standing in the middle of desolate intersections, not bound by man's borders and laws, yet inhabiting a man-made city is fascinating and inspiring," Ishii says.
In many areas of Japan, the sika deer's feeding habits cause problems for farmers, and local governments have encouraged people to help control the deer population. This resulted in over 450,000 of the deer being eliminated in just 2017.
But in Nara, the deer are considered to be the divine servants of a shrine and are protected as a "special national treasure."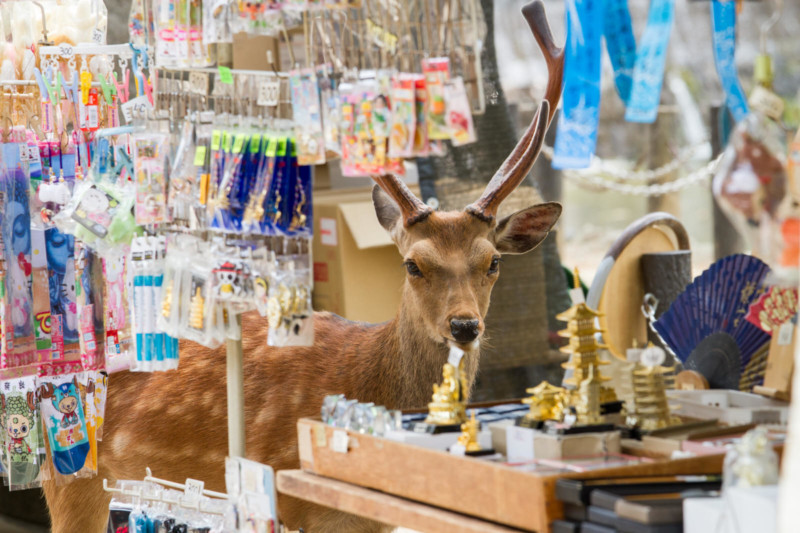 Ishii published this work in a photo book titled "Dear Deer" in 2015, and she held a solo exhibition in 2016. You can find more about this work on Ishii's website and on Facebook.
(via Yoko Ishii via Colossal)