I Photographed My 5-Year-Old Girl as Captain Marvel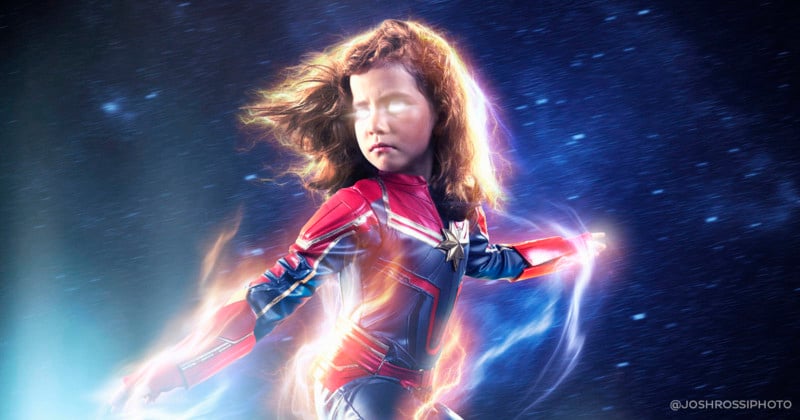 My daughter loves female superheroes and I love making her superhero dreams come true. The other day she literally thought she was a superhero. She came home from school one day and told us that her friends had made fun of her because of her worn down shoes. To my surprise, she didn't seem too affected and so I kept asking for more details. After all, she is a 5-year-old who makes up a bunch of stories anyway, and I wanted to get to the bottom of it.

She told me that in fact she had been made fun of but instead of being sad, she told me it was okay because she was a superhero! I didn't realize the impact that my photo shoots had on her until just yesterday when she told me that. So all that being said… here is what I surprised her with:
After doing a bunch of these photo shoots, my daughter has become actually good at posing and getting into the zone when it's time to shoot. She loves posing and "pretending" to be a superhero.
When I was young, I thought my dad was Rocky. Why? Because we are Italian and he loved that movie, and he kinda looked like him too. Either way, it gave me confidence and family pride to know that my dad was Rocky! I see that the same thing is happening for Nellee after doing these shoots with her, and she has definitely grown in confidence.
The costume took about 1 month and was created by the amazing Julie Whiteley.
The photoshop work took me about a week. Each image normally takes 1 day to complete. My process usually goes like this…
1. I find inspiration for the image
2. Take the right photos then send them to my guy overseas to cut out
3. Create a very rough draft of all images
4. Edit individual images, take a 30-min to 1-hour break
5. Finalize the photo
I decided to leave the tooth out because it's pretty hilarious in this hardcore image. This is what Nellee looks like when she's hungry.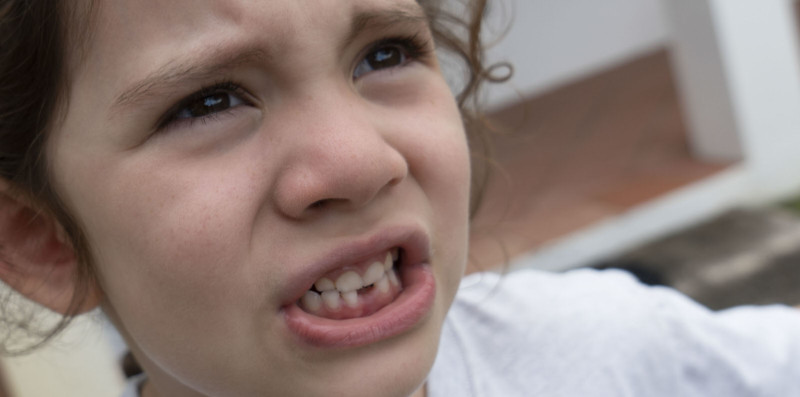 And this is Nellee when she gets out of school with an empty stomach:
This one was Nellee's favorite: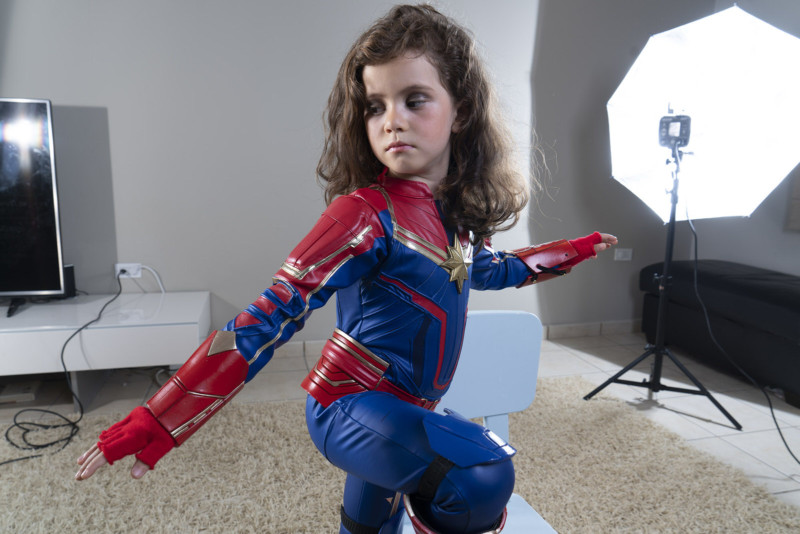 This image was pretty lucky, mainly because it's hard for me to hold her upside down, place her arms in the right positions, then have my wife take the photo and make sure Nellee is putting on a good face: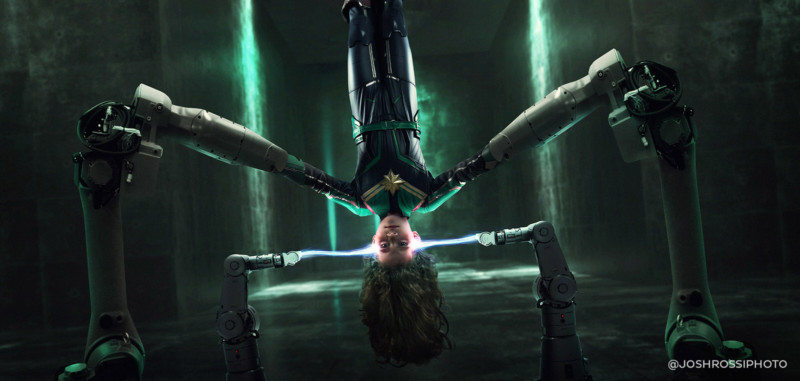 Here's some other fun ones we created from movie scenes:
Thanks to my wife Roxana for helping with posing, keeping kids fed, snack time, sleep time and everything else when it comes to coordinating photographing our kids!
---
About the author: Josh Rossi is a commercial and advertising photographer based in Los Angeles and Puerto Rico. You can find more of his work on his website, training site, Facebook, and Instagram. This article was also published here.