3 Lessons in Photographing People I Learned from My Favorite Shooters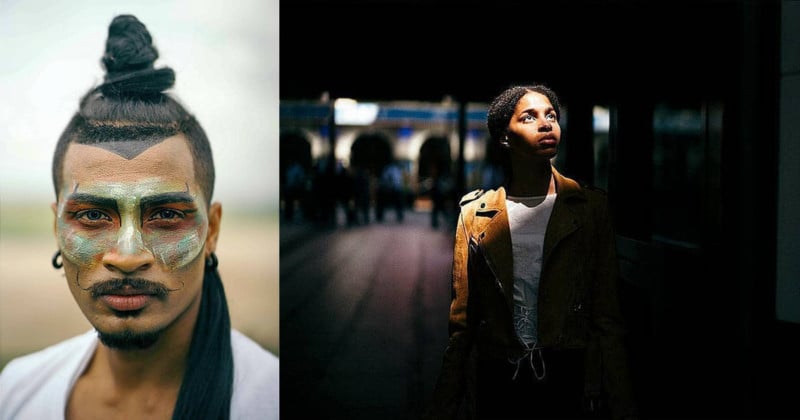 I like to be very aware of my influencers and the effect they have on my work. When I find that I particularly like an image from another photographer, I will give it a lot of thought before I try and apply any of my analysis to my own images.

Photographing people is one of the trickiest things I deal with, especially when making an image with "soul" that features character and energy rather than a simple candid portrait snapshot, as many of my earliest attempts were.
This year, I'm going to hopefully be working more on expressive portraiture as well as improving my candid photography of people, so I spent some time making notes on some of the approaches and methodologies I admire from a few of my favorite contemporary street photographers. I did this so that I can work on incorporating those into my own approach.
Walter Rothwell: Anticipate Behavior
Walter's photographs of people (and cats) almost always feature fantastic energy of movement and emotion. But despite the often fast pace of the motion, you can tell that these images would not be possible if he relied simply on "luck of the draw." Instead, by studying the way that subjects interact both with each other and light, Walter is able to intuit to a certain extent the possibilities for a photograph before a frame even starts to take form.
In order to apply this to my work, I'm going to be looking a lot into sociology and also at researching new places before I go and shoot. For example, I wouldn't go to a protest expecting to shoot the same images I would at a beach, and I wouldn't go to a museum expecting for people to behave as they would in a crowded marketplace.
Benjamin Gordon: The Soul is in the Eyes
Benji's portraits, candid or otherwise, are built around the eyes of the subject. When interacting with a subject for a portrait, there are a few methods to engage them while waiting for them to drop their guard and reveal themselves through their eyes. For a long time, I didn't quite understand what it meant to have expression in the eyes in a portrait, and any example I have of it so far is a happy accident rather than something I worked towards.
By engaging his subjects as a person first, and then introducing the agenda of street-portraiture Benji is able to generate trust, which really shows in his images. His subjects are all relaxed but engaging with his lens.
David Babaian: Don't Just Photograph Out of Convenience
Although I will wait a while for a strong street composition when it comes to photographing street portraiture, I will usually work on a classic approach to approaching a more contextual portrait. This can mean waiting for specific moments to happen, or finding a scene, which works as a good background for an atmospheric portrait featuring a specific character.
This is something I think David does really well in a lot of his photography, really paying a lot of attention on what specifically fits a character and which character fits a scene, and then leveraging those factors for an emotive image. Rather than waiting for characters to come to him, he actively seeks out people with specific stories and points of interest about them in order to really make the most of every frame.
---
About the author: Simon King is a London based photographer and photojournalist, currently working on a number of long-term documentary and street photography projects. The opinions expressed in this article are solely those of the author. You can follow his work on Instagram and you can read more of his thoughts on photography day-to-day over on his personal blog. Simon also teaches a short course in Street Photography at UAL, which can be read about here.