DxOMark Launches Selfie Scores for Rating Front Camera Image Quality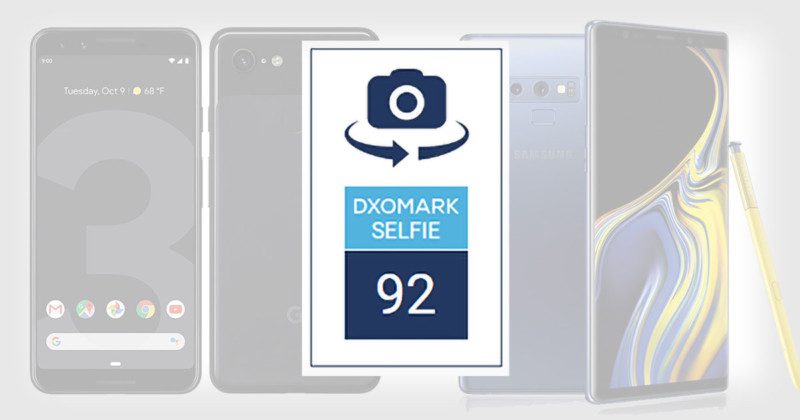 DxOMark is known for rigorously testing the image quality of cameras and smartphones, but for smartphones, it had focused on the main rear-facing cameras. That has now changed with the launch of DxOMark's new Selfie scores — it's a new test protocol for determining the quality of front cameras.

"We have designed this protocol to do the same for front cameras as our well-established DxOMark Mobile protocol does for main cameras: offer neutral and reliable test data about smartphone front camera performance and image quality to consumers and other interested parties," DxOMark says, noting that the protocol is based on the same procedures and methodologies as the standard Mobile (rear camera) score.
The DxOMark website has been updated to include smartphone Selfie scores in various areas. From the updated smartphone image quality leaderboard, we can see that Selfie score sometimes diverges quite a bit from the main Mobile score.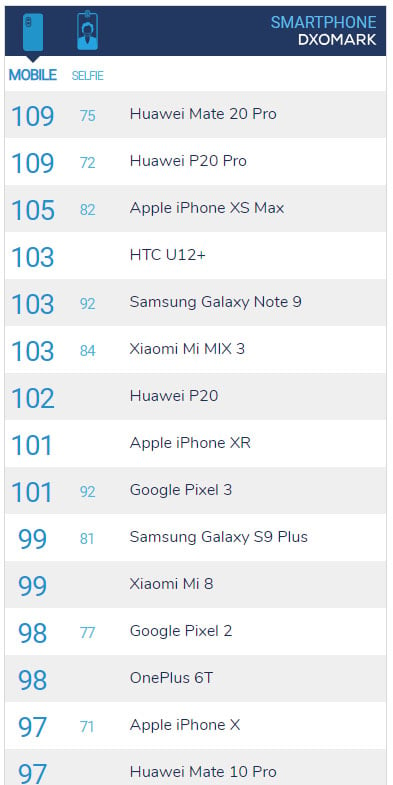 While Huawei P20 Pro sits atop the leaderboard with a Mobile score of 109, it lags behind quite a bit with a Selfie score of just 72. The Samsung Galaxy Note 9 and Google Pixel 3 both have respectable Mobile scores (103 and 101, respectively) while leading all smartphones in their Selfie scores as well (tied at 92).
"The Google Pixel 3 has the edge in terms of focus system, but the Note 9 achieves better results for exposure and color," DxOMark says. "Images captured with the Google device show slightly stronger contrast and a cooler white balance. The Samsung is a little better at exposing for faces and applies a little less contrast to faces, making for a slightly more natural look."
Here's the current leaderboard for overall Selfie camera scores:
The overall Selfie camera score is a combination of still photo and video scores. If you're only interested in shooting photo selfies and not video ones, the Google Pixel 3 is apparently the camera for you.
As with all of DxOMark's overall scores, different cameras with the same score can produce very different results that are a matter of taste.
"[T]he Pixel 3 and Note 9 are good examples of the fact that image output from two cameras can look very different, despite achieving the same overall score in our testing," DxOMark says.
If you'd like to take a closer look at the differences, head on over to DxOMark's review database and read the full reviews for each camera or smartphone.