When Your Photographer Best Friend Shoots Your 336-Month Portrait…
Photographer Stephanie Smith recently shot birthday portraits for her best friend, Nicole Ham. But instead of normal portraits, Ham got swaddled for her 336-month shoot and posed in the style of those infant portraits you find all over social media.

Smith, a Columbia, South Carolina-based photographer who shoots as
Southern Stitched Photography
, was approached by Ham with the unusual concept for her 28th birthday on December 29, 2018.
After spending about $150 on supplies and props for the shoot, the friends did the shoot at Ham's parents' home. Ham's mom crafted the bow and swaddled her 336-month-old daughter.
The letter board in the frame reads: "336 months old. Loves champagne. Hates dating in 2018. Go Tigers! 12.29.18."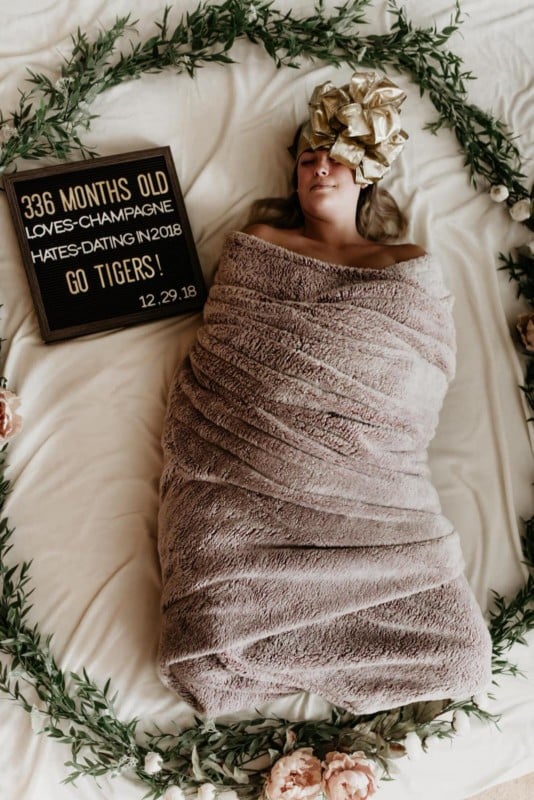 When she's not feeding and pooping, Ham is an accountant in Nashville, Tennessee, who cheers for the Clemson Tigers college football team.
---
Image credits: Photographs courtesy Stephanie Smith, Southern Stitched Photography