The US Army Combat Cameraman
Here's a 1.5-minute video published by NATO about the role of US Army combat cameramen who document soldiers in peace and war, at rest and in combat.

"Unique among soldiers, combat cameramen (COMCAM) run into battle with a camera in their hands, and their mission is to capture what happens for the record," NATO writes.
The video was produced by Intrepid TV, which interviewed US Army combat cameraman Austin Boucher about his job in war zones, disaster relief areas, and wherever else he gets sent.
Boucher uses a Canon 5D Mark III, producer Rob Kunzig of Intrepid TV tells PetaPixel, saying it's "a camera favored by a lot of COMCAM types because of the beating it can take."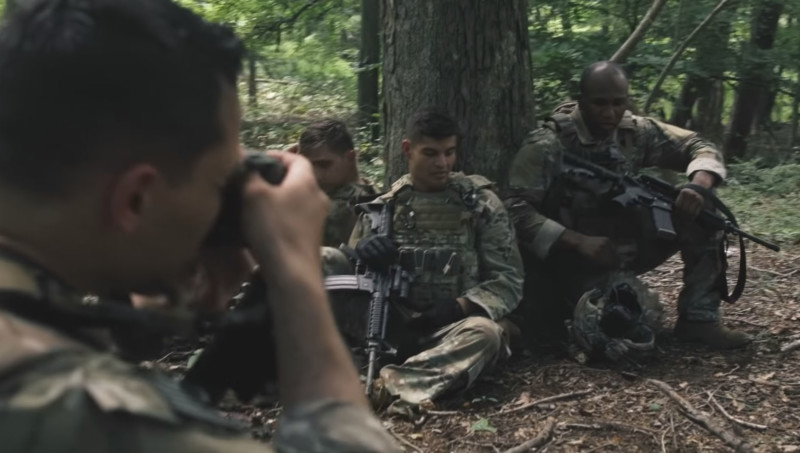 In the video, Boucher talks about the skills photographers need in order to stay focused on documenting what they see while under duress, and why the COMCAM role is important for the US Army and NATO.
Earlier this year, the US Navy decided to eliminate both of its two COMCAM units to save money and resources.
---
Image credits: Video and still frame by NATO/Intrepid TV