Photos of Tokyo and Seoul Shot Using a Fractal Lens
Seoul-based photographer Steve Roe recently took a fractal lens around Asia and captured futuristic views of the narrow streets filled with neon signs.

Roe used the glass prisms made by
Fractal Filters
, which launched back in 2014 after
a successful Kickstarter campaign
.
"The fractal works are inspired by the likes of Blade Runner and Altered Carbon," Roe tells PetaPixel. "Both of these feature holographic neon signs, which I immediately fell in love with."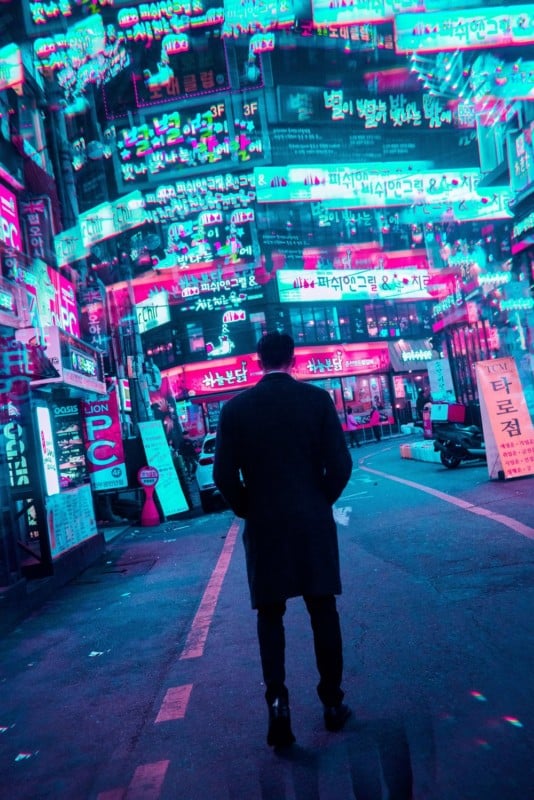 "I looked for a way to try and recreate these without having to do it digitally," Roe says. "I looked into light prisms and have used them to duplicate and distort reality, taking my work to the future."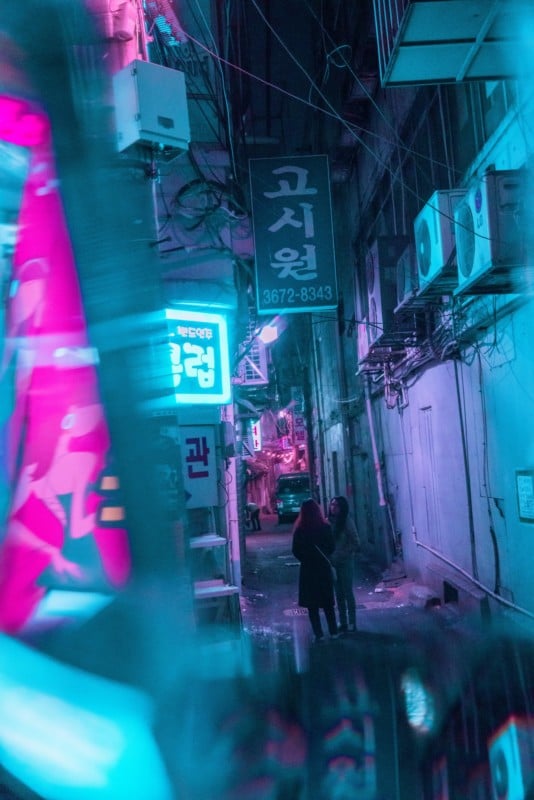 "Using the fractals added a whole new dynamic to my shoots," Roe says. "I was able to add neon signs that were behind me into the shot in front of me."
"The one I use has a hole in the middle so I can keep my subject clear and have the lights kaleidoscope around them," Roe tells PetaPixel. "I've been planning up a trip of some really cyberpunk cities."
You can find more of Roe's work on his Instagram.
(via Steve Roe via kottke.org)