16 Photography Greats of the Past and Present Who Inspire Me
I often teach new photographers to study the greats, both past and present. Study and be influenced, but please don't aim to copy them — I promise you that won't get you anywhere.

Learn
from them and allow yourself to be influenced but strive to become your own photographer and to create your own vision. These photographers tell captivating stories, but they also have intriguing stories on how they got to be great. Learn their backstory and I promise you that you will learn some helpful tips on how to find your vision.
This isn't a list of the best photographers of all time, although many of them could make that list. Rather, these are some of my personal favorites, some well-known, some not as much, but all of them have inspired me in one way or another. You will notice I have a mix of photographers who specialize in all types of photography. I believe in gaining inspiration from all genres of photography and even other forms of art such a painting.
For each photographer, I have a brief statement about why I admire them along with a snippet of their bio quoted directly from Wikipedia (or their own websites) and a link to their website. I encourage you all to click on the links to their portfolios, put on some nice music, and spend some time absorbing with their work.
In no particular order, here is my list:
#1. Maria Svarbova
A Hasselblad master and fine-art photographer from Slovakia. Her project titled "In The Swimming Pools" is so damn cool and impressive. I don't know how to describe it, you just must check it out and follow her on Instagram too.
Maria Svarbova was born in 1988; she currently lives in Slovakia. Despite studying restoration and archeology, her preferred artistic medium is photography. From 2010 to the present, the immediacy of Maria's photographic instinct continues to garner international acclaim and is setting new precedents in photographic expression. The recipient of several prestigious awards, her solo and group exhibitions have placed her among the vanguard of her contemporaries, attracting features in Vogue, Forbes, The Guardian, and publications around the world; her work is frequently in the limelight of social media. Maria's reputation also earned her a commission for a billboard-sized promotion on the massive Taipei 101 tower, in Taiwan.
Visit her portfolio here.
#2. Richard Avedon
Richard Avedon is an icon and a hard-working photographer who was constantly reinventing himself throughout his long illustrious career, he worked into his 80's. His classic BW large format, white background portraits of celebrities and everyday people alike are simple in the most complex way possible.
Do yourself a huge favor and read his biography Something Personal, It's an amazing inside consider the workings of a legendary photographer.
(May 15, 1923 – October 1, 2004) was an American fashion and portrait photographer. An obituary published in The New York Times said that "his fashion and portrait photographs helped define America's image of style, beauty and culture for the last half-century".
Visit his portfolio here.
#3. James Nachtwey
He was the first photographer I discovered early on in my career that combined art and journalism into his work. I am still amazed at how he can tell a story and create a piece of art, all in one picture and in the most extreme situations.
An American photojournalist and war photographer. He has been awarded the Overseas Press Club's Robert Capa Gold Medal five times and two World Press Photo awards. In 2003, Nachtwey was injured in a grenade attack on his convoy while working in Baghdad, from which he made a full recovery.
Visit his portfolio here.
#4. Ami Vitale
Ami Vitale is an assignment photographer for National Geographic and she's covered a bit of everything but what I gravitate to most about her work is her stories about animals. I'm an animal person as well and her passion for animals shines through in her compelling and creative stories.
Ami Vitale (born 1971) is an American photojournalist and documentary film maker, based in Montana. Vitale's photographs have been published in National Geographic, for which she is a contract photographer, most recently covering the wild side of pandas and the fragile peace in Sri Lanka. She is also a Nikon Ambassador.
Visit her portfolio here.
#5. Sebastião Salgado
His projects and books are epic. He is the master at extremely long term projects shot in BW focused on environmental and social issues.
Sebastião Salgado born February 8, 1944) is a Brazilian social documentary photographer and photojournalist.
He has traveled in over 120 countries for his photographic projects. Most of these have appeared in numerous press publications and books. Touring exhibitions of this work have been presented throughout the world. "
Visit his portfolio here.
#6. Magnum Agency
I know this isn't a photographer but I made an exception here for an exceptional agency. The most prestigious documentary and storytelling collective in history. They have an all-star team of photographer, you can spend hours on their website being influenced.
Magnum Photos is an international photographic cooperative owned by its photographer-members, with offices in New York City, Paris, London and Tokyo. According to co-founder Henri Cartier-Bresson, "Magnum is a community of thought, a shared human quality, a curiosity about what is going on in the world, a respect for what is going on and a desire to transcribe it visually."
Visit its portfolio here.
#7. Benjamin Lowy
I met Ben in New York years ago, he's a super nice guy and his work I feel is very underrated. We came up around the same time and I've always admired his work. I especially look up to his versatility and that he always tries to reinvent himself.
Not that he doesn't get a lot of attention, he was a guest on the Daily Show with John Stewart, but that only happened because he was there on an assignment and after they got to talking to him they realize how impressive he was and later invited him on as a guest.
He's covered the wars in the Middle East, shot for ESPN The Magazine, and now he seems to be fascinated with photographing sharks and he does this all at the highest level.
Benjamin Lowy (born 1979) is an American photojournalist. He is best known for his work as a photographer in war zones, and is one of the early adopters of and a vocal proponent for mobile photography.
Visit his portfolio here (and Instagram here).
An image of the website of wedding photographers Chrisman studios.
#8. Chrisman Studios
Erin and Ben Chrisman are leaders in the wedding industry both in the USA and internationally. They are in demand globally because of how creative they are with every aspect of wedding photography including portraits, candid, details, etc. They are simply bada** and cutting edge.
Chrisman Studios is a collective of four photographers and one videographer who love the art of photography and film and are dedicated to being better every single weekend.
Visit their portfolio here.
An image of Greg Constantine's documentary photography portfolio website.
#9. Greg Constantine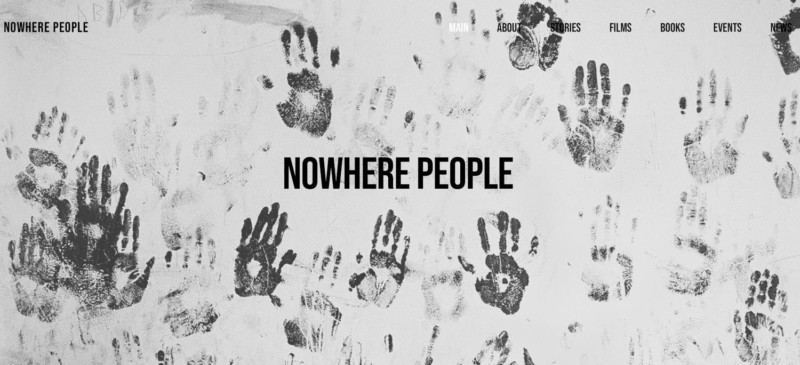 Salgado might be the master of the BW long-term project but Greg is the master of the lifelong project. Greg is a dear friend and I love his passion and commitment to his work. If you haven't seen his work "Nowhere People", prepare to be impressed. His work doesn't end when he finishes shooting his project, he travels the world giving lectures, teaching, and promoting awareness to the worldwide refugee crisis.
Greg Constantine is a documentary photographer who works almost exclusively on projects that focus on human rights, injustice and inequality. After working years in jobs related to the music industry, he changed careers in 2002 and began working on long-term documentary projects. In 2005, he moved to Asia and began work on his long-term project, Nowhere People, which documents the struggles and plight of stateless communities around the world. Constantine has spent the past ten years documenting stateless communities from Bangladesh, Myanmar, Nepal, Malaysia, Sri Lanka, Kenya, Ivory Coast, Dominican Republic, Ukraine, Serbia, Italy, Holland, Iraq, Kuwait and Lebanon.
Visit his portfolio here.
#10. Robert Frank
He's an obvious choice but he's obvious because he's one of the most influential photographers of the 20thcentury. His book The Americans is a must have for every photography book collection and is probably the most street photography book ever. His work also taught me the importance of layouts and editing.
Robert Frank (born November 9, 1924) is a Swiss-American photographer and documentary filmmaker. His most notable work, the 1958 book titled The Americans, earned Frank comparisons to a modern-day de Tocqueville for his fresh and nuanced outsider's view of American society. Critic Sean O'Hagan, writing in The Guardian in 2014, said The Americans "changed the nature of photography, what it could say and how it could say it. […] it remains perhaps the most influential photography book of the 20th century." Frank later expanded into film and video and experimented with manipulating photographs and photomontage.
His biography American Witness is as equally fascinating as his work — read it.
Visit his portfolio here.
#11. Alex Webb
He's probably the biggest influence on me as far as composition and color goes. I love his layers and just the way he frames his scenes with his contrast capture of light and shadows, so masterful. The Suffering of Light is one of my favorite books of all time.
Alex Webb (born 5 May 1952) is a photographer known for his vibrant and complex color photographs. He has been a member of Magnum Photos since 1979.
Visit his portfolio here.
#12. Paula Bronstein
Paula has won just about every major award a photojournalist can win throughout her decorated career. I've worked side by side with her in SE Asia and her work ethic, drive, and passion are unrivaled.
Paula Bronstein is a photojournalist who entered the profession in 1982 in Providence, Rhode Island. She is now based in Bangkok where she works for Getty Images. Bronstein was a nominated finalist for the Breaking News 2011 Pulitzer Prize. Her book, Afghanistan Between Hope and Fear, was published by University of Texas Press in 2016.
Visit her portfolio here.
#13. George Steinmetz
I've recently been getting into aerial photography and no one does that better than George Steinmetz . His work isn't interesting just because it was shot from above, he was doing aerials before drones and his images always serve a purpose telling environmental stories and covering issues about our planet most notably for National Geographic.
George Steinmetz (born 1957) is an American photographer. He graduated from Stanford University with a degree in Geophysics in 1979. He began his career in photography after hitchhiking through Africa for 28 months in his twenties. His current work focuses on photographing the world's deserts while piloting a motorized paraglider. This experimental aircraft enables him to capture images of the world inaccessible by traditional aircraft and most other modes of transportation.
Visit his portfolio here.
#14. Dan Winters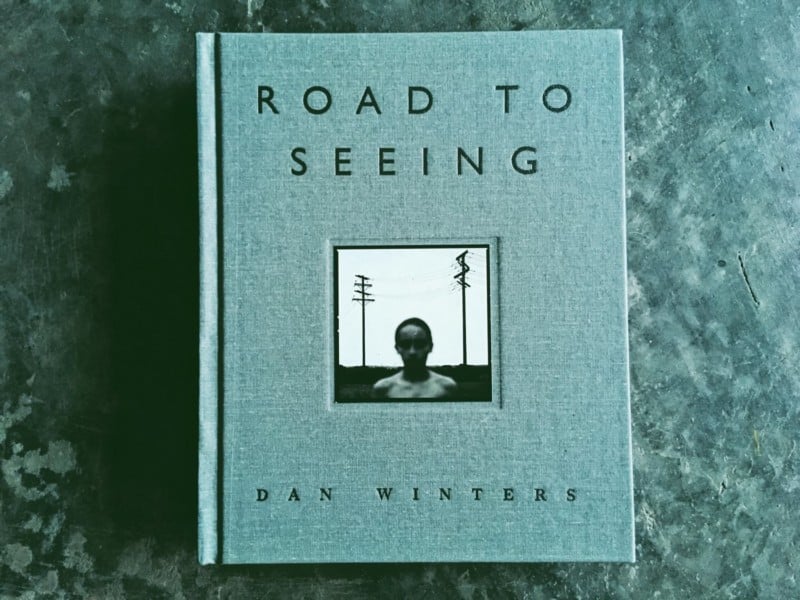 His book Road to Seeing is the best combination portfolio/biography photography book I've ever read. His New York Times Magazine celebrity portraits are famous and it's not because they are of famous people. It's because Winters is so thoughtful and handy in his set building and his photography. He's an all-around artist and craftsman and his portraits are so well calculated and unique.
He was born in Ventura County, California on October 21, 1962. He first studied photography and the darkroom process starting in 1971 while a member of his local 4-H club. In 1979, while still a high school senior, he began working full-time in the motion picture special effects industry in miniature construction and design. He went on to study photography at Moorpark College, in California. After receiving an associates arts degree there, he entered the documentary studies program at Ludwig Maximilian University of Munich in Germany, focusing mainly on narrative photojournalism.
Visit his portfolio here.
(Note: You can read my full review of Winter's book Road To Seeing here.)
#15. Vivian Maier
She's right up there with the best of all time in street photography and even her own special genre of street self-portraits. She spent her career photographing the streets of LA, Chicago, and NYC throughout. She became famous posthumous and since her death, her works have been published and exhibited worldwide.
Vivian Maier (February 1, 1926 – April 21, 2009) was an American street photographer. Maier worked for about forty years as a nanny, mostly in Chicago's North Shore, pursuing photography during her spare time. She took more than 150,000 photographs during her lifetime, primarily of the people and architecture of Chicago, New York City, and Los Angeles, although she also traveled and photographed worldwide.
Visit her portfolio here.
#16. Hiroji Kubota
A magnum photographer best described by his quote in his portfolio. "I love beautiful things, and I want to make pictures that lift people's spirits. I see the giving and receiving of photographs as something beautiful and personal."
Hiroji Kubota (久保田博二 Kubota Hiroji, born 2 August 1939) is a Japanese photographer, a member of Magnum Photos who has specialized in photographing the far east. Born in Kanda (Tokyo), Kubota studied politics at Waseda University, graduating in 1962. In 1961 he met the Magnum photographers René Burri, Elliott Erwitt, and Burt Glinn. He then studied journalism and international politics at the University of Chicago, and became an assistant to Erwitt and Cornell Capa, in 1965, a freelance photographer.
Visit his portfolio here.
---
Thank you for reading this article. If you have any questions or want to add your favorites please do so with a link to their work in the comments section and if you have time write a sentence or two on why that photographer inspires you. A special thank you to all the photographers listed in here for inspiring me.
---
About the author: Justin Mott is photographer and founder of Mott Visuals, a boutique photography and film production studio based in Thailand and Vietnam serving all of Asia and beyond. The opinions expressed in this article are solely those of the author. Since arriving in Vietnam over a decade ago, Mott has established himself as one of the best-known and well-respected photographers in Southeast Asia. He has shot over 100 assignments for the New York Times while a collection of his work in Vietnam has been featured on the BBC. Additional major editorial clients include TIME, Forbes, The Wall Street Journal, and The Guardian among many others. Mott is also familiar to TV viewers as host and resident judge of History Channel's hit photography reality series Photo Face-Off now entering their 4th Season. Visit his website here. For more tips and articles from Justin please visit askmott.com and follow Justin on all social media outlets with the handle @AskMOTT. This article was also published here.