12 Inspiring Talks by Photographers at Google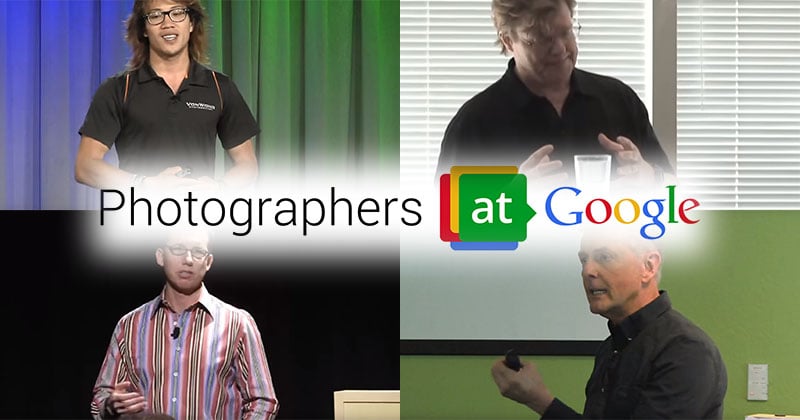 "Talks at Google" is a program in which notable people in various industries are brought to Google to talk about their work. Over the years, a large number of notable photographers have participated to share their stories and images.

Over the past several years, over 40 photographers have given hour-long lectures for
Photographers at Google
. Subjects have ranged from the artistic side of photography to discussing specific photo projects that reveal something about our world.
Here's a selection of 12 of our favorite photography talks at Google so far:
#1: Art Wolfe on "The Art of the Image"
#2: Vincent Versace on "The Lens is the Brush"
#3: Christopher Bonanos on "Instant:The Story of Polaroid"
#4: Eric Cheng on "Underwater Photography"
#5: Tamara Lackey on "Embracing Self-Consciousness"
#6: Moose Peterson on "Captured"
#7: Rick Sammon on "Travel Photography"
#8: Trey Ratcliff on HDR Photography
#9: Joe McNally on "The Moment it Clicks"
#10: Rick Smolan on "Day in the Life"
#11: Ben Von Wong on "Intro to Epic Photography"
#12: Catherine Hall on "Creating Photographic Opportunity"
If you'd like to watch all 41 of the "Photographers at Google" talks so far, you can find them all in this playlist over on YouTube. New ones are added to the list as they're given and recorded.