This Best-Selling Digital Photography Book is Free Right Now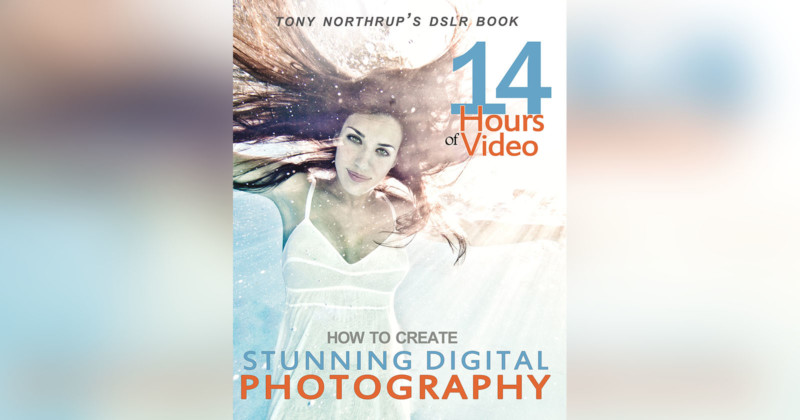 Heads up: you can currently download one of the most popular digital photography books out there. Tony Northrup is giving away How to Create Stunning Digital Photography as a free eBook download.

Photographers Tony and Chelsea Northrup just blew past the 1 million subscriber mark with their ultra-popular YouTube channel, and to celebrate, they're doing a camera giveaway and allowing anyone to download the eBook version of their book.
How to Create Stunning Digital Photography ordinarily costs $20 as a paperback and $10 as an eBook. On Amazon, it's a 5/5-star book with over 2,200 reviews, and it's ranked as the #2 bestseller in the categories Digital Photography and Digital Audio, Video & Photography.
The book is a self-paced photography class containing over 14 hours of online training videos, hands-on practices, practice quizzes, classroom support from a private online community, and lifetime updates (it's regularly refreshed with new content and videos).
"To show our gratitude, we're giving away Stunning Digital Photography for FREE, to everyone," the Northrups write. The duo writes that the book is being released as a "pay what you can download."
"Pay what you can. Even $0," the Northrups state on the page. "First, pay us what you can. The ebook is normally $10, but $5, $2, or even $1 helps. If you can afford to buy books for people who can't, chip in a little extra."
There are download options for three different formats: PDF (a 14.6-megabyte file for computers and tablets), ePUB (for smartphones and eBook readers), and Mobi (for Kindle readers).
The Northrups say that this offer is for a limited time only and that the site will be gone "soon," so you should download the eBook and save it to your computer and devices as soon as you can if you're interested in reading it.