Here's What You Can Do with Basic and Cheap Off-Camera Flash Gear
Want to get started with lighting your portraits with an off-camera flash but don't want to break the bank in the process? Photographer Francisco Hernandez made this 10-minute video that shows what you can do with a basic cheap lighting setup.

To get started, in addition to your camera kit, you'll need a few basic components: a light stand, a light, a bracket to hold your light, a modifier, and a transmitter. Adding a second light and modifier can open the door to a world of new lighting possibilities, and you may be able to get what you need for around $200 to $300.
For a beginner (and cheapest) light and transmitter pair, Hernandez recommends the $65 Godox TT600 and the $40 Godox X1 for their solid features in addition to their affordability.
To diffuse your light, Hernandez recommends getting a 31×31-inch foldable softbox, which is both portable (it folds down easily) and it's cheap (you can find it for about $20).
After discussing the gear you'll need to pick up to get started, Hernandez shares behind the scenes videos of a portrait shoot done with a beginner lighting setup.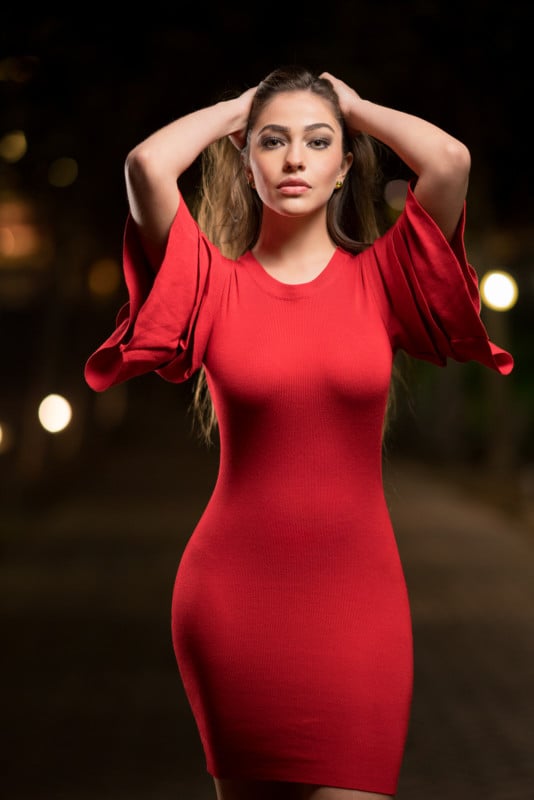 Watch the video above for more tips, details, and examples, and if you'd like to see the specific settings used for each photo. Hernandez has also listed the items he suggests for beginner, intermediate, and advanced kits over on his Kit.com profile.