Photographer Recreating Instagram Photos from Around the World
Project ReCognition is a new project by LA-based Iranian photographer Reza Bahrami in which every photo is based on a picture that was found on Instagram.

Bahrami and his wife first scoured Instagram for images, searching through over 5,000 public accounts before selecting roughly 100 photos for the project.
The duo is now recreating and reshooting the photos in Los Angeles, posting the new versions to the Project ReCognition Instagram account.
"This project is my way of questioning our behavior on social media," Bahrami tells PetaPixel. "The people we chose are different. I admire their bravery and ability to express themselves openly on social media.
"They portray true stories of our generation. Stories of greed, fear, anxiety, love, and hate."
"I want to be more authentic on social media and follow more human stories," Bahrami says. "People often find it uncomfortable being themselves on Instagram and I want to move beyond the fakes selfies and challenge others to express their tears, anger and the idea that we don't need to be superhumans.
"We just need to be real."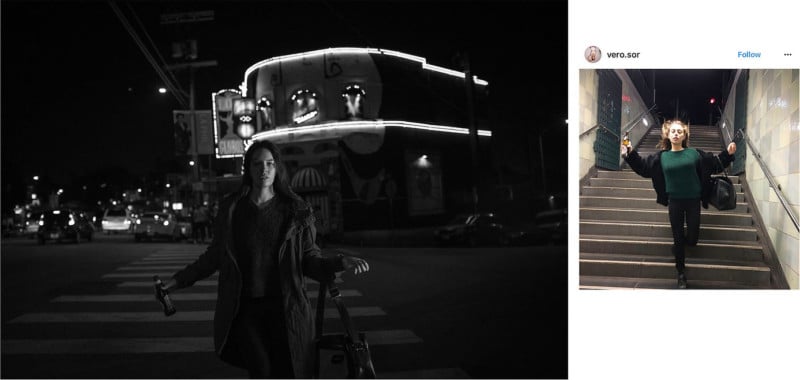 You can follow along with the project on Bahrami's website and on Instagram.