When a Portrait Photographer is Asked to Photograph a Horse…
As a photographer, I'm asked to shoot unusual assignments sometimes, but I'm always up for the challenge! I started getting into photography a few years ago when my wife told me she wanted some good photos of our kids as they were growing up. She got me a Samsung NX500 camera and I fell in love with photography, teaching myself everything I know from watching YouTube videos.

I've since done weddings, engagements, maternity, newborns, seniors, families, kids, products, businesses, and fashion. Most of what I do includes portraits.
I'm always pushing myself to try new things and I love to be challenged — I've found that experience is the best way to learn. So when someone asks me to do something I've never done before, I jump right in!
I recently went to a photo session thinking I was going to be taking photos of my client riding a horse. But it turns out she wanted photos of just her horse.
I normally only take photos of people, but this got me excited! I had to think of the style and look on the spot. I wasn't quite sure what to expect — you can't really ask a horse to pose.
But the session went really great and we ended up with some amazing photos!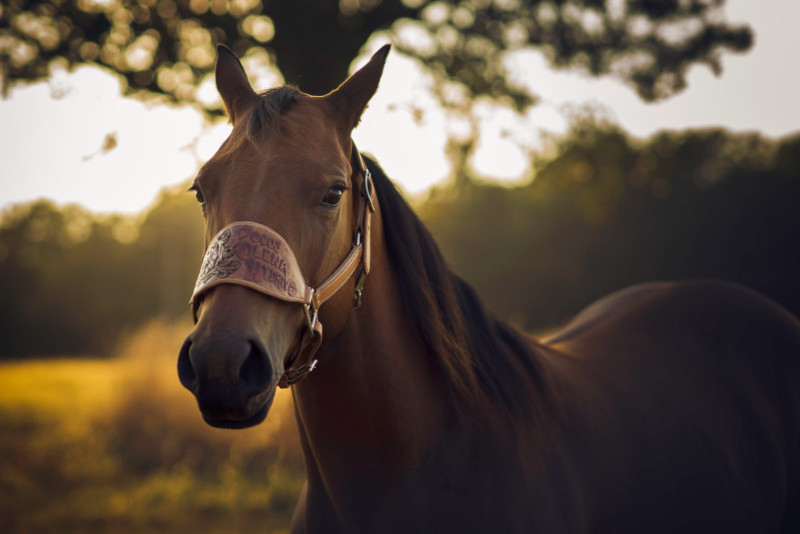 You can find more of my work on my website and Facebook page.
---
About the author: Phillip Haumesser is a photographer who loves to share the joy of photography. The opinions expressed in this article are solely those of the author. You can find more of his work and writing on his website and Facebook. This article was also published here.