Flight Attendant's Photos Show Life in a Virgin America Crew
Molly Choma of Portland, Oregon, has spent nearly a decade working as a flight attendant on Virgin America planes. In addition to her work in the skies, Choma is also a talented photographer. Her series The Secret Life of Virgins is a look at life in Virgin America flight crews.

Choma was recently
interviewed by Travel + Leisure
about her work. She states that although she started shooting photos on the job a few years into her career, her work took on a new sense of urgency in recent years after Alaska Air agreed to buy Virgin America last year in a $4 billion deal.
Virgin America will no longer exist by 2019, and Choma has since been recruited by Virgin America to document the airline's culture before it goes extinct.
"I just wanted to preserve it, not necessarily for the public, but for my friends and people like me who grew up with Virgin America," Choma tells Travel + Leisure. "Whether that's people who were there since the start or only for the past six months, I wanted something to immortalize what we have."
The photos in The Secret Life of Virgins capture flight crew members when they're out of the sight of passengers.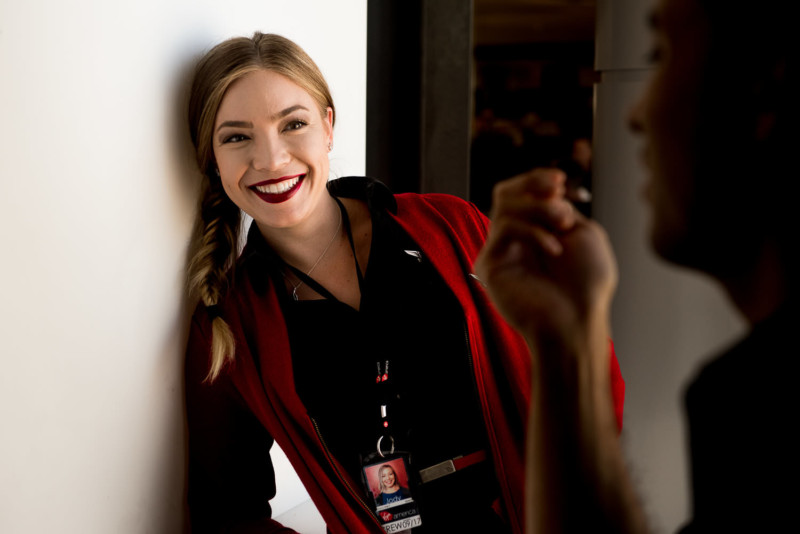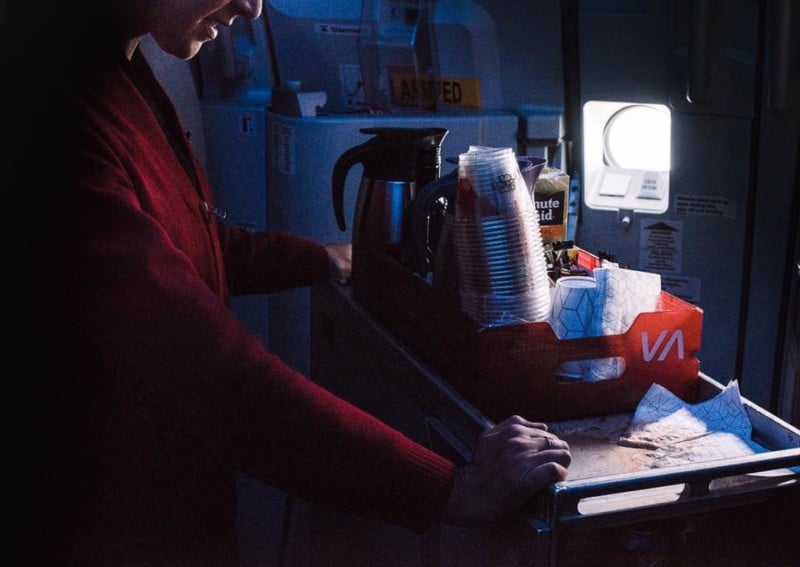 You can find more of Choma's work on her website, Facebook, Twitter, and Instagram.
---
Image credits: Photographs by Molly Choma and used with permission