Top Tips for Shooting Your First Family Photography Session
Family photography can be incredibly rewarding, although is not without its potential pitfalls. Some children love having their photos taken and will perform for the camera. Others would rather be anywhere else than standing in a posed group shot with mum and dad.
As with many situations, preparation is key to remaining calm and unruffled—even when a small child makes a nose print on your shiny new lens!
Before taking on a paid assignment, consider offering friends and family some free of charge sessions. These will help you to establish a basic portfolio and to develop your style. Then, once you've booked your first family photography portrait session, these tips should help you rise to the challenge.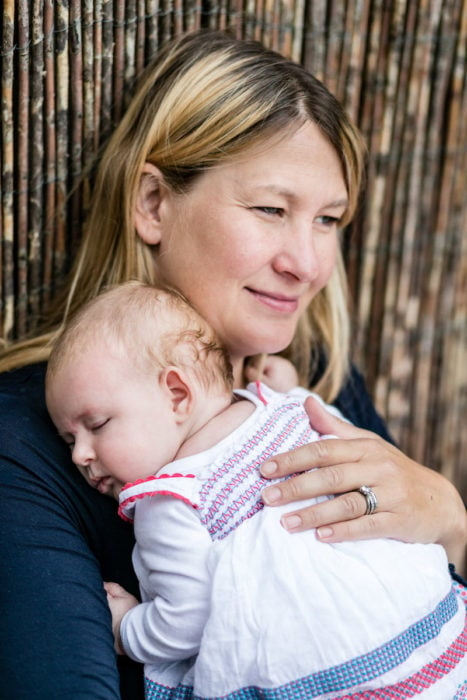 Before the session
Find out the children's ages. If you're not familiar with children of those ages, research key skills and developmental milestones—build an idea of the kinds of shots you might expect to be able to capture. Sitting, clapping, waving, wobbly steps—sites like Baby Center are invaluable for this.
Create a loose game plan for the session: what shots do you want to take? Typically, this will include a group shot of the whole family together, one of the siblings together, mum with the children, dad with the children, and each child individually. Consider the locations: indoor or outdoor? In the family's home or hire a studio?
Find out the parents' priorities—what are they looking for? Is there anything they particularly want from the photographs? Do they have a particular reason for having the photographs taken now, for example a birth announcement card?
Schedule the portrait session around the family's routine, not your own convenience. The best time is usually when children have eaten and slept recently, or rather when they won't be tired and hungry.
Set clear expectations around the process: the number of shots clients will receive, and how they'll be provided (digital files? prints?), as well as the cost of any other products you're offering, such as albums.
During the family portrait session
Be prompt, polite and positive. There's nothing worse than having to wait around with small children for a photographer who turns up late, grumpy and moans about the journey.
Interact with the children: make friends with them. Get down to their level and introduce yourself. Compliments with little children go a long way. Keep it fun, but calm, and work with the children's mood—be sensitive to whether they need a break, a new activity or a change of scene.
If you're calm, chances are the parents will relax a little too. Remember they might be a bit nervous that you won't get any good shots if their toddler is having tantrums or the baby is teething.
After the portrait session
Choose only your best shots to show the client. If a photograph doesn't immediately jump out at you when you're looking through them, don't include it in the final set of images.
Ensure that your customer service is seamless until the very last point of contact. Make sure your client is left with an excellent impression, not least because word of mouth will be very important in helping you build a customer base. Be efficient and helpful throughout the process.
There you have it: be clear before the shoot, calm and accessible during, and professional in your delivery afterwards and you'll have repeat bookings before you know it. If you get it right, you'll see families coming back to you year after year, and will have the privilege of photographing them grow and develop.
---
About the author: Louise Downham has photographed 1000+ babies and children to date, and her photographs have been exhibited internationally and published in national magazines. If you're looking for friendly support with your own photography business, Louise provides a mentoring program. She runs an award-winning family portrait business, Louise Rose Photography.