Watch Two Artists Literally Grow a Photograph on a Living Wall of Grass
We first told you about the living work of artists Heather Ackroyd and Dan Harvey back in 2012. Their unique brand of portrait 'printing' involves literally growing a photo onto a wall of grass and displaying the result. Now we get to hear from the artists themselves in this revealing video.
The behind the scenes video was created in association with the Banff Centre for Arts and Creativity where Ackroyd and Harvey are both Guest Faculty, and in it you actually get to see how these "living pictures" are grown.
Each "print" is created by projecting a negative image onto a living wall of grass. The amount of light shining through different parts of the negative and reaching the grass itself determines what parts of the "print" grow and become green, and which parts remain yellow and "undeveloped." The result is a living picture: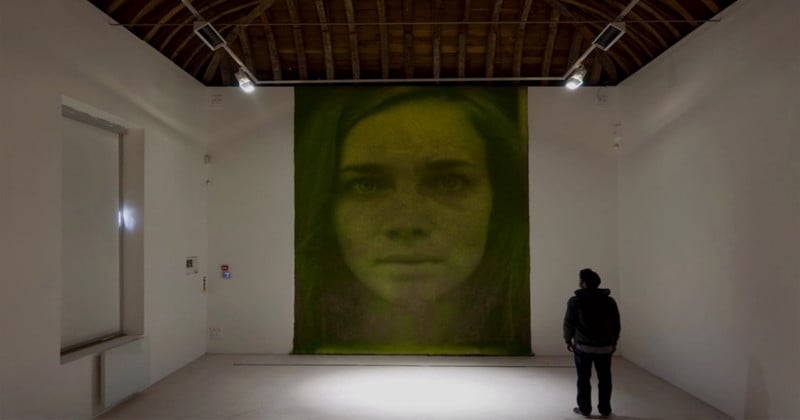 In the video the artists show you the process and embark on an interesting "digital vs analog" experiment. For years they've been creating their prints using analog projectors, but this equipment is getting harder to come by; so they decided to try and create a living print using a digital projector instead.
We won't spoil the results for you, but it's the projection version of "film vs digital" and the results are revealing.
Check out the full video above, and if you want to see more of Ackroyd and Harvey's living grass prints, give our original feature on their work a read.