Fisherman Catches Dead GoPro, Finds Final Moments on SD Card
If you ever find a lost GoPro, there's a decent chance you'll find footage of the camera's last moments with its owner on the memory card as long as it hasn't been destroyed. That's exactly what one fisherman just found in England.

Francis Darracott and his family were fishing from a pier at a lake in Hamworthy, Poole, when their fishing rod unexpectedly pulled up a GoPro camera with the first cast of the night.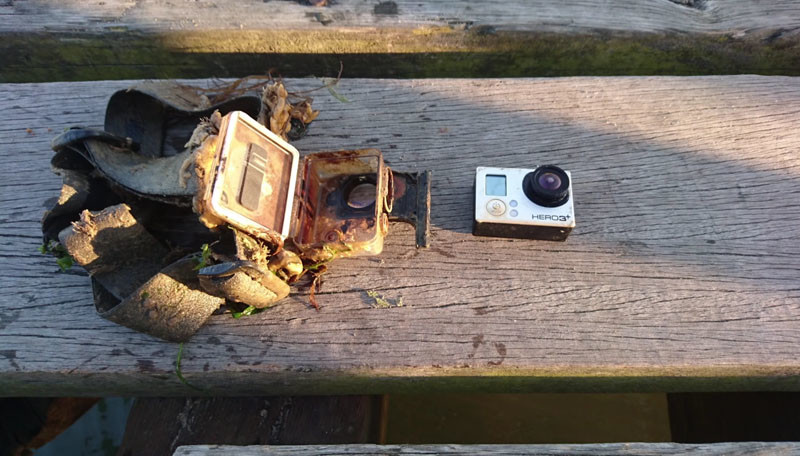 After opening up the housing and taking apart the salt water-damaged camera, they found that there was footage of the camera getting lost (and meeting an underwater visitor) on the SD card inside. The timestamp on the footage revealed that the camera was lost on August 13th, 2015.
The edited 3.5-minute video above is a look at what they found and an attempt to return the camera and card to the rightful owner. If you recognize the person in the video or know the owner of the camera, get in touch with Francis.