GoPro's New Seeker Backpack Lets You Easily Carry Your 5 GoPro Cameras
Have 5 GoPro cameras and just can't find a good way to carry them all around? GoPro's new Seeker backpack is designed for you! It's a sleek weather-resistant daypack that provides mounting points in addition to storage space.

The inside of the Seeker features 16 liters of storage space, as well as a hydration-compatible compartment that can contain a water bladder of up to 2 liters to keep you hydrated.
A built-in, soft-lined compartment can hold 5 GoPro cameras packed side-by-side like sardines, and there's enough space for multiple spare batteries and microSD memory cards as well.
If you'd like to shoot a first-person view while out and about, there are two camera mounts on the backpack itself: one on the chest and one on the shoulder.
If you want an over-the-shoulder view, you can even attach a GoPro 3-Way to the backpack to have a camera rising from your shoulder on a pole.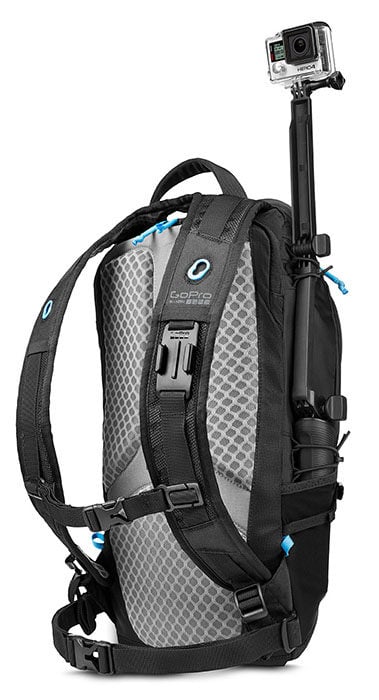 Here's a short video introducing the Seeker:
The GoPro Seeker costs $170 and can be purchased in the GoPro online store.