Hoka Hey: A Documentary About War Photographer Jason P. Howe
Jason P. Howe is a self-taught photographer who started documenting the conflict in Colombia starting in 2001. Since then, he has traveled to many countries around the world, documenting conflicts on the front lines. "Hoka Hey" is an upcoming documentary film about Howe's life and work.

The film explores the subject of media censorship, and it examines the everyday life, risks, and challenges faced by conflict photographers around the world.
"Jason survived 12 years and four wars – Colombia, Iraq, Lebanon and Afghanistan – taking photographs of life at war," Monfils Pictures tells PetaPixel. "The film is a powerful story that deals a simple truth of what we see, and most times don't see in the News. Brings real meaning to the saying "the truth is the first casualty of war."
After years of photographing war, Jason captured a horrific incident in which a British soldier had his legs blown off by an IED blast in Afghanistan. The award-winning photo was published in The Telegraph, and then led to Howe being unofficially banned from the frontline by the British Ministry of Defence.
"This is not a film about war," the film's synopsis says. "This is a story of a man who chose a life of perpetual peril in pursuit of the perfect image. An insight on how passion led to the downward spiral of disillusionment in this crazy tale of survival and change. "
"Jason went down the rabbit hole, and we don't know if he has fully come back out."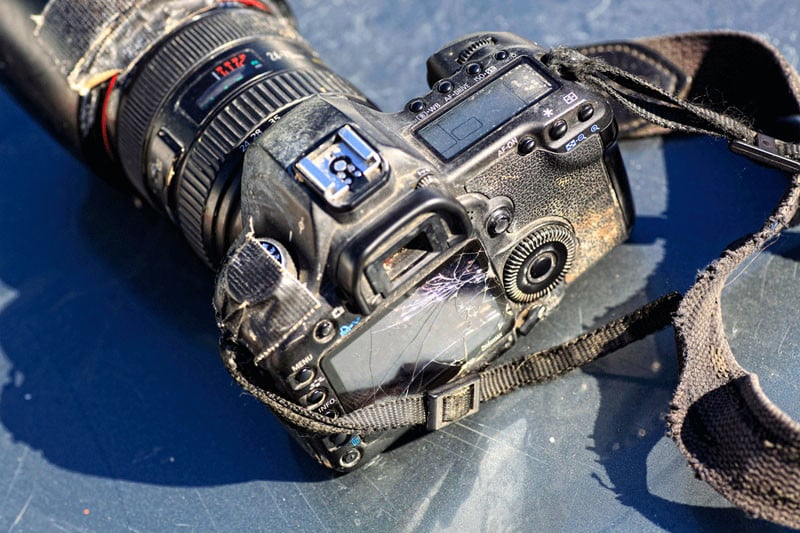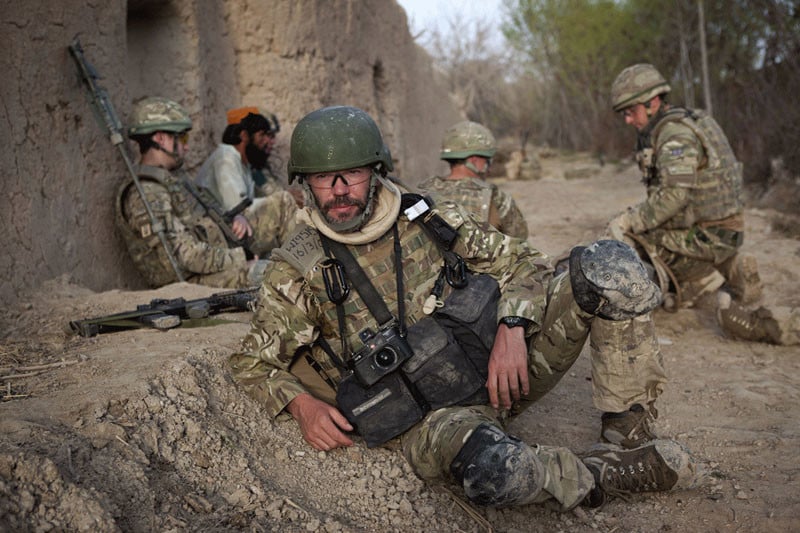 "HOKA HEY: A Story of Survival and Change," is scheduled for a world premier at the Biografilm Festival Italy in Bologne on June 14, 2016. Check out the movie's Facebook page, and keep your eye out for its release through other channels.