Portraits of People Who Attend the Kentucky Derby
My name is Jerm Cohen and I'm a portrait photographer based in NYC. I just got back from my first Kentucky Derby, where I made a series of portraits of the people there.


I found out less than a month before the Kentucky Derby that I was going on assignment to shoot a social media campaign for one the sponsors, GH Mumm. I didn't look into the event before going, I was not dressed for the part, and didn't really know what I was getting into.
It was a first for me to be at the Derby — or even in the state of Kentucky — and I immediately noticed was how different the people were. Being from NYC, it was an immense change of characteristics and style which prompted me to want to document it all with my camera.
The horse races lasted all day and I had some spare time. I didn't waste a second – I started meeting spectators and taking their portraits. I had to get the guts to go up to them, strike up a conversation and then ask to photograph them. They had an energy and style I had never witnessed. Their clothing, hats and personalities gave me a fresh perspective on this classic event.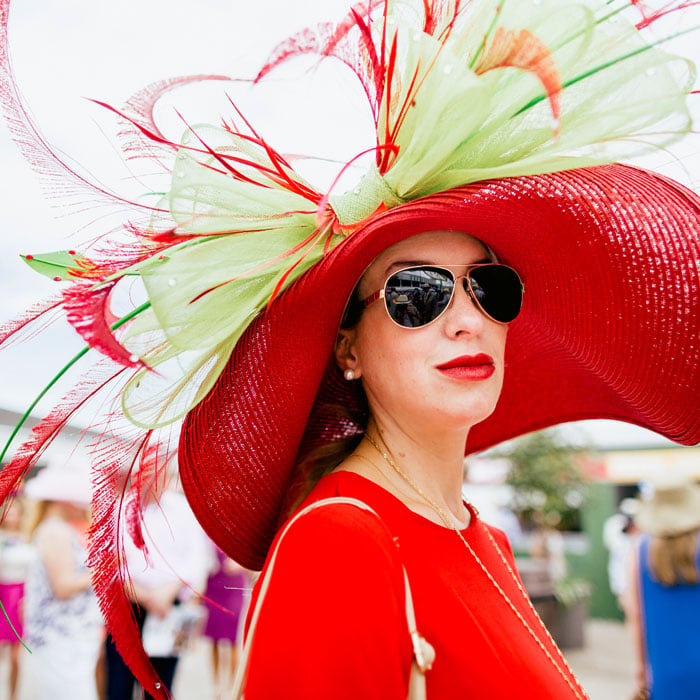 You can find my complete set of portraits and some of my other work on my website.
---
About the author: Jerm Cohen is a portrait photographer and content creator based in Bushwick, Brooklyn. He graduated from the School of Visual Arts with a BFA in 2014. You can find more his work on his website, Instagram, Facebook, and 500px.