This Comparison Chart Organizes Cameras by Price and Resolution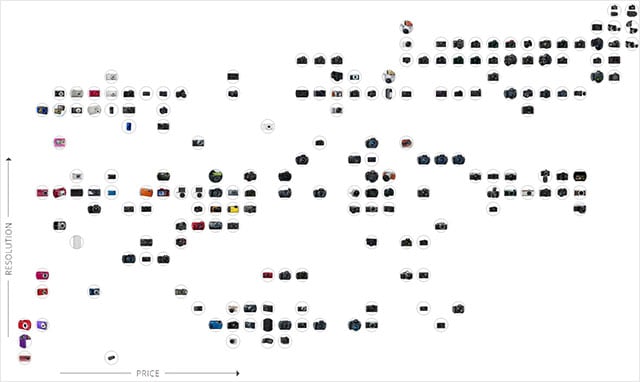 The Digital Camera Comparison Chart is a simple new web app that plots digital cameras on the market using their price and resolution.

On the left side of the app are options you can use to filter the cameras based on things like type, specs, brand, and more. If you'd like to see the details of a particular camera, simply hover your mouse over the icon:
While this type of visualization may not be super useful to you if you're hunting for a digital camera, it's still an interesting look at the state of the current digital camera landscape and what manufacturers are offering these days.