Ansel Adams' Pictures of an American Relocation Camp During WWII
Ansel Adams is best known for his breathtaking landscape photos, but he photographed much more than nature during his decades-long career. In 1943, already the best-known American photographer, Adams visited the Manzanar War Relocation Center in California, one of the relocation camps the US gathered Japanese-Americans into during World War II.

After Pearl Harbor in 1941, a presidential executive order led to over 110,000 Japanese-Americans being forced from their homes in western states and sent to 10 relocation camps. Adams was angered by this, as someone he knew was relocated, so he jumped at the opportunity to photograph the Manzanar camp when they asked.
With his camera, Adams documented daily life in Manzanar, portraits of those inside, agricultural scenes, and the sports and leisure activities. The project would become Adams' biggest war-related effort.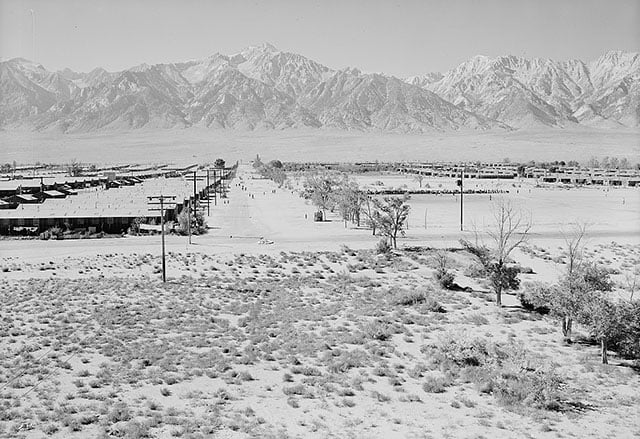 Starting in 1965, Adams began donating his collection of 209 prints and 242 negatives of Manzanar to the US Library of Congress. In a letter accompanying the images, Adams wrote:
The purpose of my work was to show how these people, suffering under a great injustice, and loss of property, businesses and professions, had overcome the sense of defeat and despair by building for themselves a vital community in an arid (but magnificent) environment… All in all, I think this Manzanar Collection is an important historical document, and I trust it can be put to good use.
In 1988, the US government apologized for the "grave injustice" done to people of Japanese descent during the war. Adams' entire project can be found in its entirety on the Library of Congress website.