The Fujin Mark II Vacuum Lens Sucks Even More, and That's a Good Thing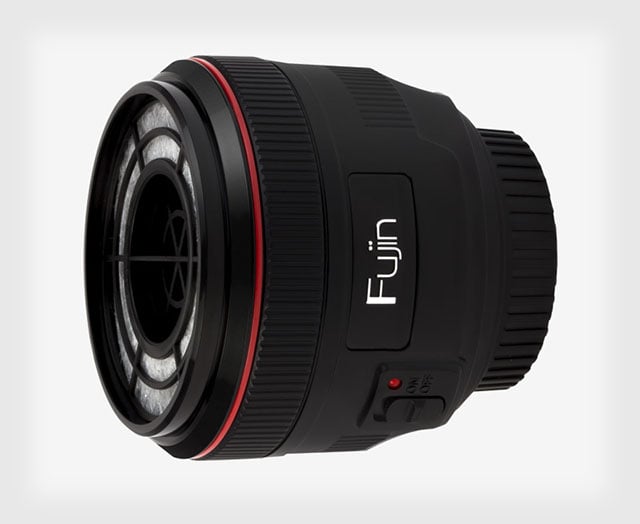 Remember that strange vacuum cleaner lens we featured last year? A new version has been unveiled, and this one sucks even more than the original.
The Fujin Mark II looks like a Canon prime lens, but it's actually a small vacuum cleaner that's designed to remove dust and other particles from inside your DSLR.

Inside the Fujin is a high-speed electric fan that produces 2.7 times more airflow than the first generation Fujin lens vacuum, changing the air inside your camera 6 times every second.
There are special electrostatic filters that are designed to be inserted in the front of the lens. These attract particles and help keep them out of your camera.
The vacuum unit is is powered by 4 AAA batteries and is switched on with the AF/MF-style switch on the side.
Here's a short video showing how the Fujin system is used:
To see the suction power in action, you can also check out these two videos that show the Fujin being used to suck styrofoam and electrified dust:
The Fujin Mark II is an Canon EF-mount lens vacuum, but there's also going to be a Fujin D version for Nikon's F-mount starting on October 28th, 2015.
Here's a look at the Fujin D doing it's thing on a Nikon DSLR:
Each Fujin Mark II cleaner costs $150 and comes with a lens pouch and a pack of 3 filters. You can also purchase the filters separately in 5-packs for $18.
(via Fujin via Imaging Resource)