Panasonic Unveils 'V-Log' Firmware, New GH4R That Shoots Unlimited 4K
Videographers wielding the Panasonic GH4 will be excited to learn that the company will soon be making a compelling new update available. Firmware version 2.3 will allow GH4 cameras to shoot with a new 'V-Log' recording mode that enables the camera to capture an additional 2-stops of dynamic range. The technology was previously shown off at NAB 2015 and is finally landing on consumer devices.

According to Panasonic, the new firmware is in response to "demand from the film production market." The technology offers better flexibility and a wider dynamic range for color grading in post-production. The company notes that the feature was developed "to feature similar characteristics to Cineon, which is a characteristic curve for film digitalization." For those interested, the update will cost $100 and then be distributed later this Mid-September.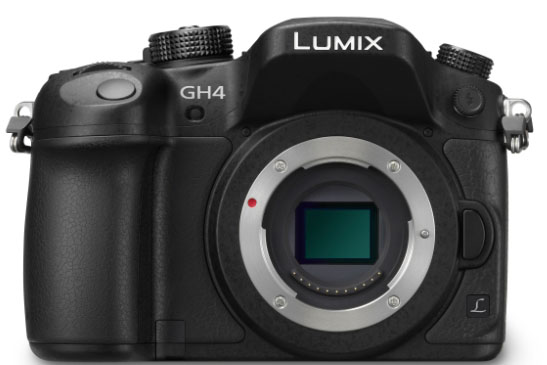 In addition to the GH4 firmware update, Panasonic has announced the new GH4R at IFA 2015. The device is a minor upgrade to the standard GH4, offering unlimited 4K recording and the new V-Log video capability preloaded. Not much more is known about the unit at this time, but the body should be available later this month for around £1,200 ($1,833). No official US price or availability has been announced at this time.
(via Panasonic via Photography Bay)