Sat­lapse: Aerial Time-Lapses from a Bird's Eye View
UK-based photographer Jamie Brightmore tells us that he has been working on a new style of filmmaking: a "a bird's-eye aerial timelapse cinematography technique" that he calls the Satlapse. The 1-minute video above shows some sample Satlapse clips.

Brightmore started experimenting with this idea about 8 months ago, shooting with a DJI Phantom 2, a GoPro HERO4 and a H3-3D Gimbal. The name "Satlapse" was chosen because with the wide-angle camera pointed straight down from about 400 feet off the ground, the resulting shots look like they were taken with a high-powered satellite camera.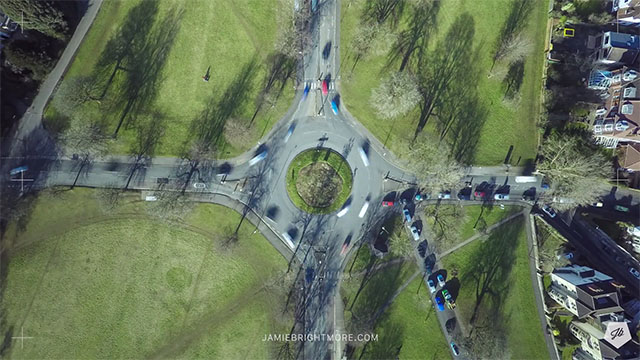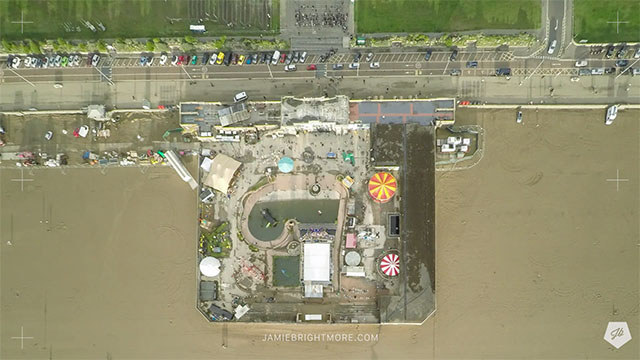 Each shot is captured with the drone hovering in one spot for several minutes, making the time-lapses static without any sign of movement or stabilization. They're also true time-lapse clips that were created with individually captured frames rather than video footage.
"This allows the shut­ter to be dragged using ND fil­ters as is prac­ticed in reg­u­lar timelapse work," Brightmore says.
If you're interested in trying this technique for yourself, you can find more technical details of how it's done in this article on Brightmore's website.