Photo App Frontback Shutting Down After Attracting $4M in Funding and 2M Users
It looks like the idea of sharing front- and rear-camera photos at the same time isn't lucrative enough to be big business. After raising a whopping $4 million from investors, the unusual photo-sharing app Frontback is now announcing that it will be shutting down on August 15th, 2015.

The service allowed people to create diptychs with both cameras on their phone through pushing a single shutter button. The resulting photos could then be shared with friends through the Frontback social network.
In a message posted to the app's website, founder Fredd della Faille says that although the service gained traction in certain cities around the world (e.g. Ann Arbor, Brussels, and Tokyo), it failed to gain enough traction to survive. "Unfortunately, Frontback is not the winner," he writes.
Despite the two million members who signed onboard and piles of cash infused by a large number of early investors, the company's team and investors have decided to shut down the network next month on the grounds that the numbers are still not enough to create a "sustainable social network."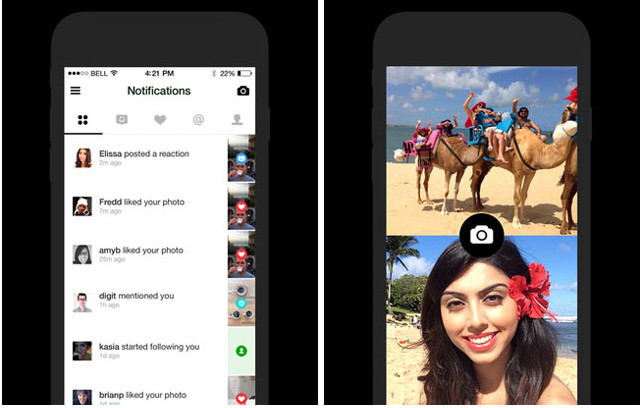 Users of the service will be able to visit the Frontback website until August 15th to download and export all of their photos created and uploaded within the app. Data will be available to retrieve until September 15th; after then, "all photos and data will be permanently deleted from [Frontback] servers." During this period, the Android app will be removed from the Play Store while the iOS will remain, but with an update removing its social interaction capabilities.