13 Exercises for Photographers That Can Help Jump-Start Creativity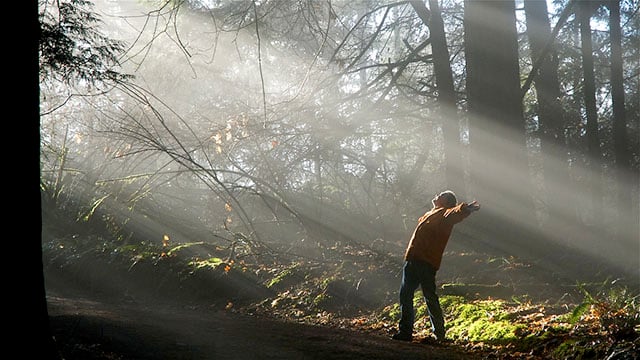 Like the world's tidal waters, photographic creativity ebbs and flows for many of us. Sometimes creativity can use a jump-start, an artificial method to get the photographer to start looking at the world in a new way in order to facilitate, restart, refine, or improve your photography.
There are many ideas on how to get yourself to push through an artistic block or inspire you to further expand your boundaries. Not all of them involve the camera. Several websites and books publish a mix of assignments or exercises for the intrepid photographer. I prefer the exercises that 1) involve using your camera, 2) are less assignment-based, and 3) are fun!

These are my versions of various exercises that have been passed down from one creative generation to another. If I have reproduced a favorite, I apologize in advance for the inability to credit the original artist/inventor of the exercise.
Exercise 1: Two Dozen
Pick a location. Stand in one spot and make 24 unique photographs while standing in the same place. You cannot move your feet.
The first time I did this, I hit a virtual brick wall after about 12 shots, and that was eye-opening in many ways. It really pushes you to be creative with your gear and surroundings.
Exercise 2: Ten of One
Take 10 unique and/or abstract photographs of 1 small subject.
The smaller the subject, the more challenging this can be. A "small subject" should not be "New York City."
Exercise 3: Four Corners
Choose one subject and place it, where it exists, in each corner of the frame for 4 images.
Can you go to the other side of the subject? Do the same. Shoot all four sides in all four corners if possible. See what you come up with!
Exercise 4: Artificial Restrictions
Create restrictions for a day or weekend of shooting. Limits may include:
One prime lens
One location
B&W only
4-5 P.M. only
Manual mode only
Overexpose/Underexpose everything
Spot meter only
Photograph while sitting
Only things above you
Only things below you
No people in the frame
No structures in the frame
Fill the frame
Negative space in more than three quarters of the frame

Force yourself forward with restrictions.
Exercise 5: Shoot a "Roll of Film"
Go somewhere you have wanted to go to take photos but have been procrastinating about visiting. With your digital camera, shoot a "Roll of 24 or 36 exposures." After 24 or 36 exposures, you are out of "film."
Look and think before shooting, knowing you only have a finite amount of "film." If this does not force you to make more critical decisions regarding your images, pretend you bought a roll of 12 exposures! When you are out of film, just walk around or sit and enjoy the place.
Exercise 6: Twelve Abstracts
Photograph a dozen abstracts of a common object.
Depending on the size of the object, you may need a macro lens or telephoto. Similar to Exercise 2, but only allowing the abstract, this exercise should force you to see deeper into an image.
Exercise 7: Portable Subject
Carry a subject with you and put it in the frame no matter where you are shooting.
Think about the famous traveling gnome. Bring a favorite "thing" on your outing and figure out how to include it in your images. Notice how it dictates framing and composition. Be creative with your placement of your portable subject.
Exercise 8: The Un-Selfie Selfie
You have to be inside every frame.
This is not a "selfie" exercise; so bring a tripod or alternative support. Compose, frame, and start the self-timer. Then, put yourself into the photo in a meaningful and thoughtful way.
Exercise 9: Mixing Bowl
Drop many pieces of scrap paper into a mixing bowl. Each piece should have a single word or phrase. Draw a piece of paper, grab your camera, and start shooting.
Examples of what can be on the scraps of paper can be:
Blue
Circle
Panning
Soft focus
Reflections
Shallow depth of field
Action
Happy
Sound
Blur
Running
4
Negative space
Signs
Weather
The Letter "T"
North
Shadow
Slippery
Medium Rare
You get the idea.
Exercise 10: Change Up
Try a different genre of photography.
Are you a studio portrait photographer? Try street photography for a day or weekend. Architectural photographer? Shoot sports at a local park.
Exercise 11: Nine Elements
Photograph these nine elements of a scene while in one location.
Go to a street corner, park, or other location and make photographs showing the following:
Light
Shadow
Line
Shape
Form
Texture
Color
Size
Depth
Bonus round? Also add:
Focus
Tonality
Quality of light
Pattern
Negative space
Want to make it more difficult? Only allow yourself one image per element.
Exercise 12: Steps
Go for a walk somewhere you have always wanted to photograph. As you walk, stop and take a unique image after a predetermined number of steps.
10? 20? Your favorite number? Every city block? The world changes a lot in just a few feet. Stop to capture this. Two different fire hydrants do not two unique photographs make.
Exercise 13: Two Trips
Put your camera somewhere safe. Walk somewhere without a camera and look for photographs. When you reach your destination, walk back over the same route while still looking for photos. Finally, with camera in hand, retrace your steps for the third time and capture those photographs.
If in the field, leave your camera in your camera bag. Do not pull it out until you get back to the start. No cheating. Be disciplined. Look hard. Be observant. Walk slowly. Your 180-degree perspective will reveal as much or more.
Exercise X: Design Your Own
Take bits and pieces from what is above or come up with anything that gets you to take creative images and break through walls.
You can find a lot more tips online or in books. Some of these take the shape of a photo assignment that takes you out of your comfort zone or introduces you to something different than what you usually do. Others are more creatively based.
Beware of the creative exercises that focus on the technical workings of the camera — the goal should be to expand the creative mind. Getting bogged down in a camera's menu is not likely the best path to this goal. Having said that, improving technical proficiency is always a good thing, but just keep your focus on the creative and less on the nuts and bolts of a particular image.
The images are important, but they are not critical. If you get a few "keepers" from your exercise, awesome! If you come away with junk, but engage your mind and eye, then the mission is accomplished!
Lastly, not only should a creative exercise be challenging and self-inspiring, it should be fun and never, ever feel like a chore.
---
About the author: Todd Vorenkamp is a New York-based photographer and a writer for B&H explora. B&H explora is your one-stop destination for the latest news in gear, techniques, and tips and solutions for all your creative endeavors. Find features, videos, reviews, and buying guides about the products and technologies on which you depend to make your art and edit your media. B&H explora provides the information and inspiration that will help you excel at whatever you do. This article originally appeared on B&H Photo.
---
Image credits: Header photograph by Tom Byrne