Photographer Nick Ut Revisits the Place Where He Shot 'Napalm Girl'
This past Monday, photojournalist Nick Ut paid a visit to the location in Vietnam where he photographed his Pulitzer Prize-winning photo titled 'Napalm Girl.' The short video above shows the visit, which was 43 years (to the day) after he pressed the shutter to create one of the most famous images of the Vietnam War.

This time around, Ut carried an iPhone to shoot Instagram photos instead of the film camera he used back in 1972. One of the people he reconnected with was Ho Van Bon, the cousin of Kim Phuc, the "Napalm Girl." Ho also appears in the famous photograph: he's the boy on the right side of the frame standing next to Kim.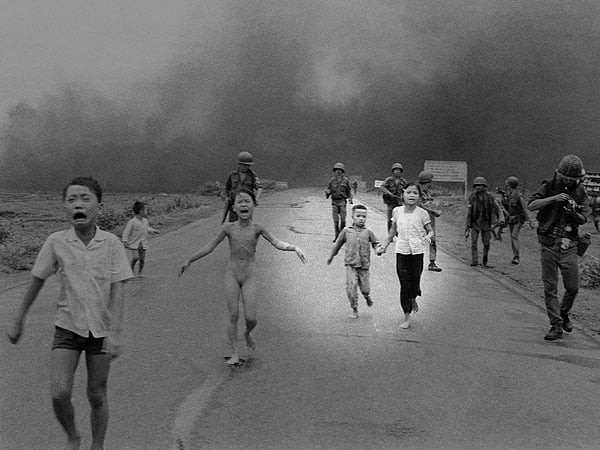 We had a chance to sit down with Ut for an interview in Germany back in 2012. You can read that here in case you missed it the first time around.
(via American Photo)