Firefighter Photographer Jake Niece Captures Beauty While Battling Destruction
Jake Niece is a "jake of all trades" who uses both mind and muscle in his multiple lines of work. In the summer he works as a wildland firefighter in Colorado, and in the winter he works on snowmaking crews. In both seasons he carries a camera and creates beautiful images through his passion for photography, which he has since turned into a third profession.

Niece started his career as an engineer before becoming an outdoor photographer with fire and ice jobs on the side. He's based out of the city of Telluride in southwest Colorado, a town of about 2,300 people.
In addition to fueling his love for photography, Niece's work as a firefighter gives him a unique perspective into the experience of battling newsworthy wildfires. While most press photographers only have short windows of safe access they can use to snap a few shots, Niece is able to take his camera deep into the world of battling wildfires.
Snapped with a small Sony camera that's portable enough for his work, Niece's work was featured in a National Geographic online story back in November 2014 along with two other photographers.
Here is a collection of the favorite firefighting photographs he has captured so far: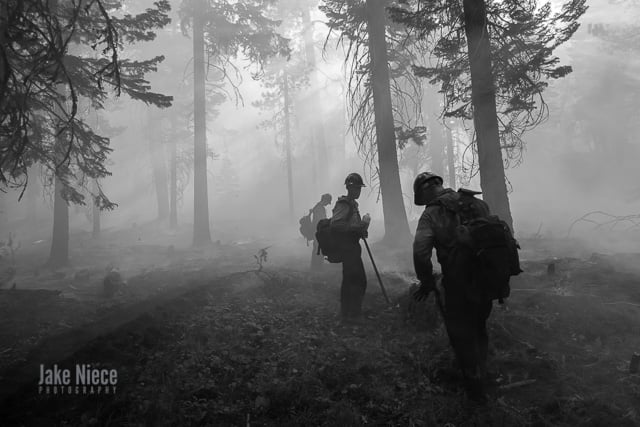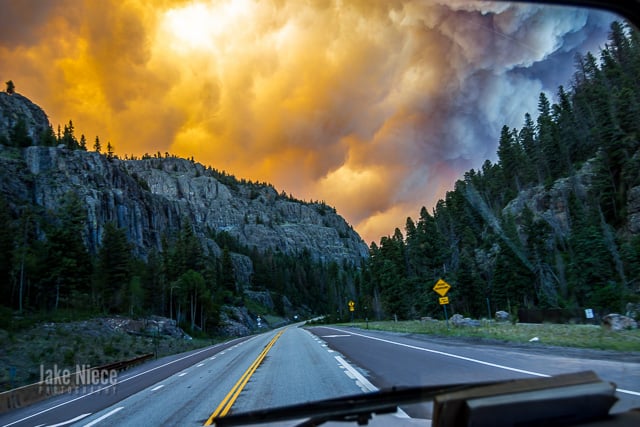 You can find more of Niece's photographs over on his photography website.
---
Image credits: Photographs by Jake Niece and used with permission