Samsung NX500 Design and Specs Revealed Through Leaked Graphic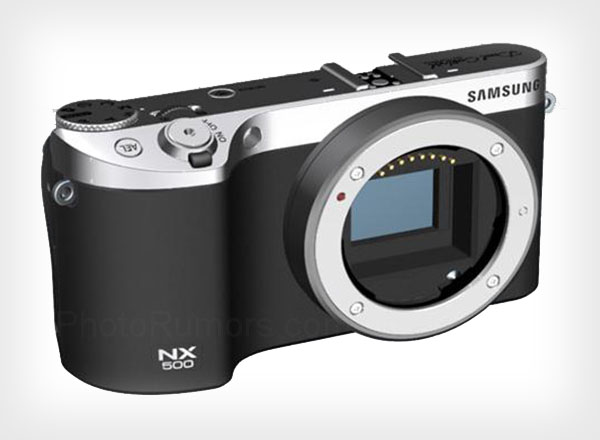 Samsung is rumored to have a new NX500 mirrorless camera up its sleeve. We now have a better idea of what the camera will look and be like thanks to a newly leaked graphic.

The image was obtained by Photo Rumors and appears to be a screenshot of a product page on Samsung's website. It shows a front view of the camera, a list of specs, and reveals that the camera will be offered in black, brown, and white varieties.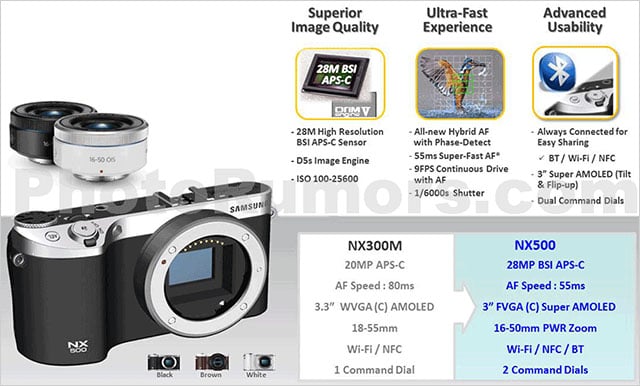 Photo Rumors writes that the camera will feature a 28-megapixel APS-C sensor, an ISO range of 100-25,600, a D5s image engine, a new hybrid autofocus system with phase detection, super fast 55ms autofocusing, 9fps burst mode, wireless connectivity through Bluetooth/Wi-Fi/NFC, a swiveling LCD screen, and dual command dials.
No word yet on pricing, availability, or when the camera will become official.