Photographer on a Mission to Document the Great Libraries of the World
Brooklyn, New York-based photographer Franck Bohbot wants to capture the great libraries of the world in photos. His "House of Books" project comprises photos of the grand spaces in the buildings, offering a beautiful look into the places where books have lived for decades (or even centuries).

The project started after Bohbot visited a number of libraries in Paris. He has since photographed libraries in Rome and Boston, and plans to visit other ones in Europe, South America, Asia, and North America.
Bohbot says he wanted to pay tribute to the architects that designed the magnificent spaces. "The light, the composition and the colors have to be coherent in all the series," he says.
Here are some of the images in the ongoing project so far: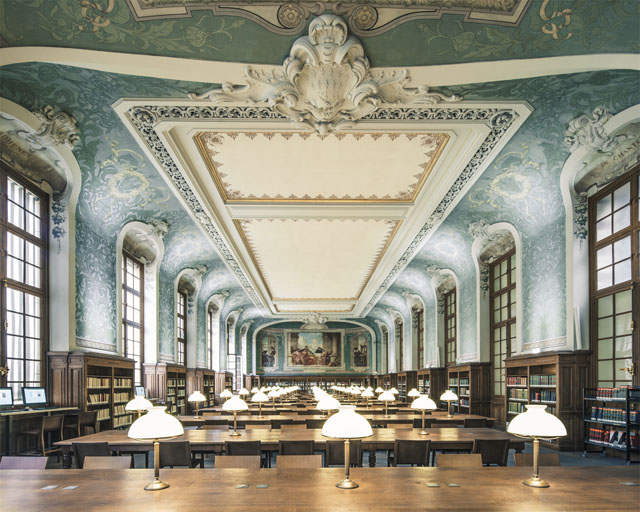 "This is a long project, and this is the beginning," Bohbot says. You can follow along through the project's page on the photographer's website.
House of Books [Franck Bohbot]
---
Image credits: Photographs by Franck Bohbot and used with permission