This 4K Time-Lapse of the Night Sky Focuses on the Sheer Scale of the Milky Way
If you enjoy gazing up at the heavens and being in awe of how expansive the universe is, then here's a time-lapse project you have to check out. It's a beautiful time-lapse of the Milky Way by Greek photographer Konstantinos Vasilakakos (be sure to watch it in high definition).
While it's not radically different from other Milky Way timelapse out there, it does a great job at capturing the scale of the night sky.

Vasilakakos tells us that this is most likely his last time-lapse project. Starting in May 2014, he spent months hiking out from his village (Petrilo, Greece) to capture photographs of the night sky away from light pollution.
For countless nights he would set up his Nikon D610 (with a Samyang 14mm f/2.8, Nikkor Af-S 50mm f/1.4, and Nikkor 70-200 f/2.8), cover himself with a goatwool blanket, and stare at the sky while his camera captured exposures.
He then turned the still frames into a timelapse, added some ethereal music, and put it onto the Web for the world to enjoy.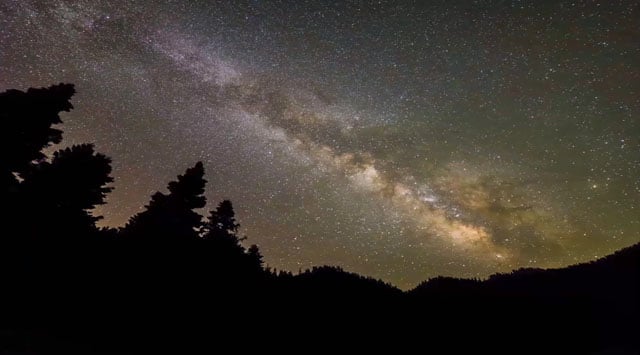 To give you a better idea of what you're seeing, here's a small taste of the universe's scale:
Our Milky Way galaxy contains at least 100 billion planets and somewhere between 200 and 400 billion stars, one of which is our Sun.
We're inside the Milky Way, so we obviously don't have any photographs of what it looks like from the outside, but here's one NASA artist's rendering of what it most likely looks like:
That's just our galaxy. It turns out our galaxy is actually part of a massive supercluster of galaxies called the Laniakea Supercluster. This supercluster contains at least 100,000 other galaxies some of which have more than a trillion stars.
This is what Laniakea looks like (the location of the Milky Way is indicated by the red dot):
If you want to learn more about our supercluster (which is still one of many), check out this video by Nature:
---
Image credits: Video and photographs by Konstantinos Vasilakakos and used with permission