Father Documents His Premature Daughter's Fight for Survival from Birth to Age One
Thanks to an infection, little baby Edie started her life 16 weeks earlier than she was supposed to, and in pretty bad shape. When she arrived, she weighed only 570g and a consultant told the family that she had between a 5 and 10 percent chance of survival.
And so, not knowing how much time he would have with his daughter, father David started taking pictures. Little did he know, he was documenting a fight that Edie would win, and a miraculous transformation in the process.
David tells the entire incredible story through an Imgur album that quickly went viral on Reddit, garnering well over 2,500 upvotes and some 2,000 comments from well-wishers that found themselves unable to look away.
But even that album — 92 pictures all captioned with almost daily updates on Edie's condition and the milestones she reached — only tells part of the story.
"There were moments that I decided not to describe in the Imgur album," David told us when we caught up with him about the images. Terrifying moments when Edie or one of the other babies would simply stop breathing and monitors would go off, or heartbreaking moments when one of the other sets of parents would lose their baby.
And yet, despite the impossible to fathom difficulty of their situation, David still describes the parents they met there as having "a strength of character that I had never seen elsewhere."
So many things had to go right for Edie to go from the emaciated baby you see in the pictures above, to the happy and healthy girl you will begin to see her transform into as you scroll through the touching album.
"Throughout everything Edie had a general trend towards good health, but also there were a lot of decisions, sometimes informed, sometime blind, that we somehow got lucky with," explains David. "Edie isn't just one of the 5% of babies that survive extremely premature birth and extremely low birth weight, she is doing exceptionally well – to the point where even the neonatal specialist she sees quarterly is surprised."
Scroll down to see Edie's miraculous transformation for yourself: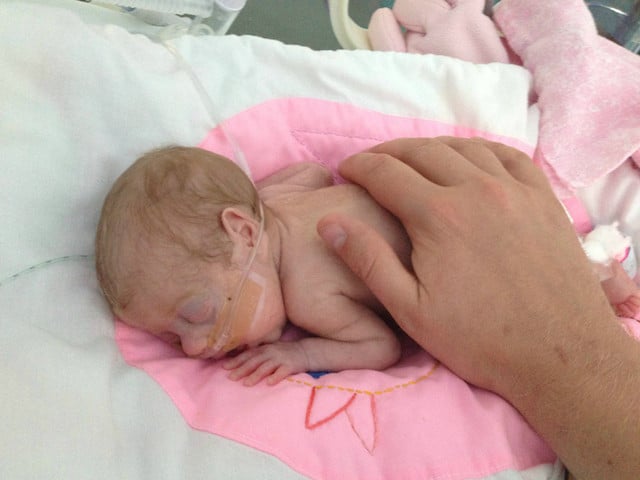 And one final before and after: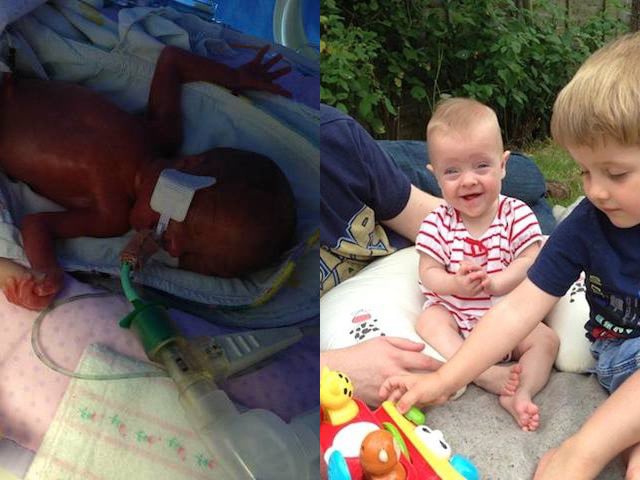 Truth be told, there are thousands of pictures taken during this time that David simply hasn't had the chance to look through. He'd like to tell Edie's story in more detail if he ever finds the time, but until he does, he tells us he's simply trying to spread this story and offer others in a similar situation some hope.
"I'm so grateful that I can hug my little girls and share a story like this to show that even when there are so many horrible things happening in the world that there are also people who were willing to help a baby have a chance at life that she would otherwise have been denied."
(via Reddit)
---
Image credits: Photographs courtesy of David (aka. PraetorianXX) and used with permission