Famed South Korean Photographer is Chief Suspect in Tragic Ferry Accident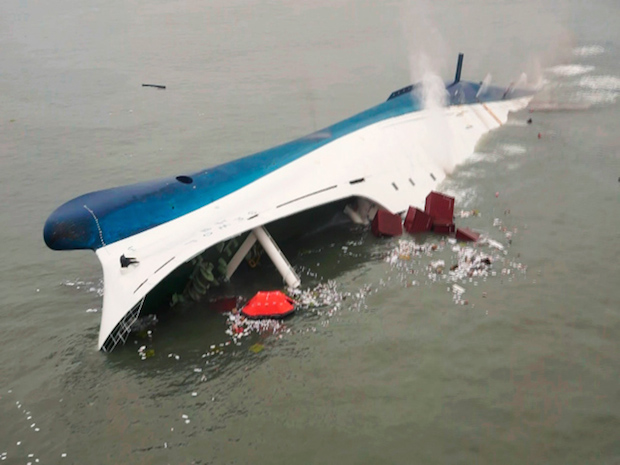 On the 16th of April, 2014 the South Korean Ferry Sewol, which was carrying 476 people from Incheon towards Jeju at the time, capsized. Of the 476 passengers, most of them secondary school students from Danwon High School, only 172 survived, making this the worst ferry disaster in South Korea since December 14th of 1970.
All of this you probably know from international news coverage of the tragedy a couple of months ago. So, why are we talking about a ferry disaster on a photography website? Because it turns out one of the chief suspects the government wants to bring to justice in regards to the disaster is famed South Korean photographer Ahae.
Japanese-born South Korean religious leader, businessman and inventor Yoo Byung-eun — best known, perhaps, as a photographer who goes by the pseudonym Ahae — is currently on the run from the law with a reward of nearly $500K being offered for any info that leads to his arrest.
Known in South Korea as "the billionaire with no face," Ahae's work has appeared on PetaPixel and many other photography publications, as well as in storied museums such as the Louvre in Paris. And it seems his photography may have been in part to blame for the sinking of the ship.
He is identified by the authorities as "the de facto owner" of the sunken Ferry, with reports indicating that the Sewol had been remodeled (and structurally weakened) at Yoo's direction in order to expand the fifth floor exhibition hall in which Ahae's photographs were displayed.
He was allegedly notified in January of this year that there were serious stability problems with the vessel due to the remodel, and was advised to sell the ferry. Yoo, however, told the company to continue running the ferry as usual, putting it up for sale two months later in March.
Yoo is currently charged with embezzlement, breach of trust and tax evasion, and the prosecution is supposedly preparing to cite "negligent homicide" as well… if, that is, they can find him.
A 50,000-officer man hunt is under way for Yoo, but his whereabouts are unknown, and members of his religious group have been actively helping him to avoid authorities. The picture of the wanted poster above was taken on June 21st, and at the time of this writing the photographer known as Ahae is still at large.
(via The.me)
---
Image credits: The ferry Sewol sinking by the Korean Coast Guard, Le nom d'Ahae gravé au Louvre by www.louvrepourtous.fr, and Wanted Poster by Sam Sailor