Vibrant Reflection Photos of NYC Taken by Looking Down from Skyscraper Windows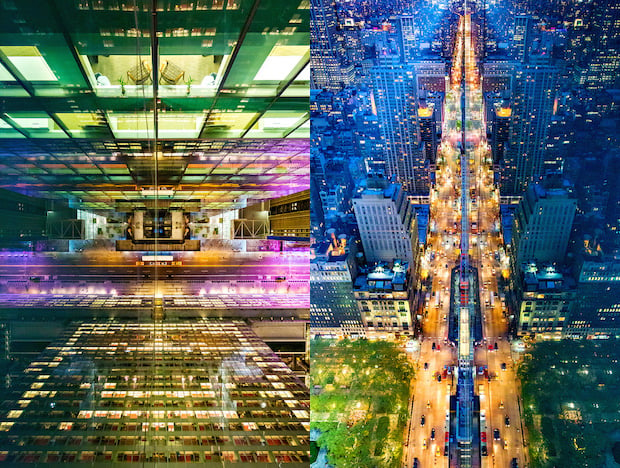 Wonderful Machine photographer Donna Dotan has stumbled across what she hopes to be a lifelong personal project. Holding her camera outside the window of skyscrapers, Reflections From Above captures the symmetry of the city below by using the reflection of the buildings's mirror-like exterior.
An architecture photographer by trade and obsessive seeker of symmetry by nature, Dotan says she came across the project by accident.
While shooting an apartment that was for sale at the Mandarin Oriental in Time Warner Center, the scene outside her window caught her eye — or more specifically, the scene below her. In an effort to capture at least something of the frame, she stuck her camera out the window and snapped a frame
It was only when she checked the final result that she realized how strangely beautiful the composition was, and the rest is history… in the making.
In a little Q&A Wonderful Machine conducted with Dotan, she ended on a rather poignant note about what the finding and creation of this series has taught her — something we should all keep in mind when dealing with well-known subjects.
"I'd always thought that New York City had already been photographed from every point of view," she said. "But the beauty of photography is that there's always a new perspective to be discovered."
The series is still in its infancy, so there aren't many images in the set, but the ones below already show the potential of this interesting approach.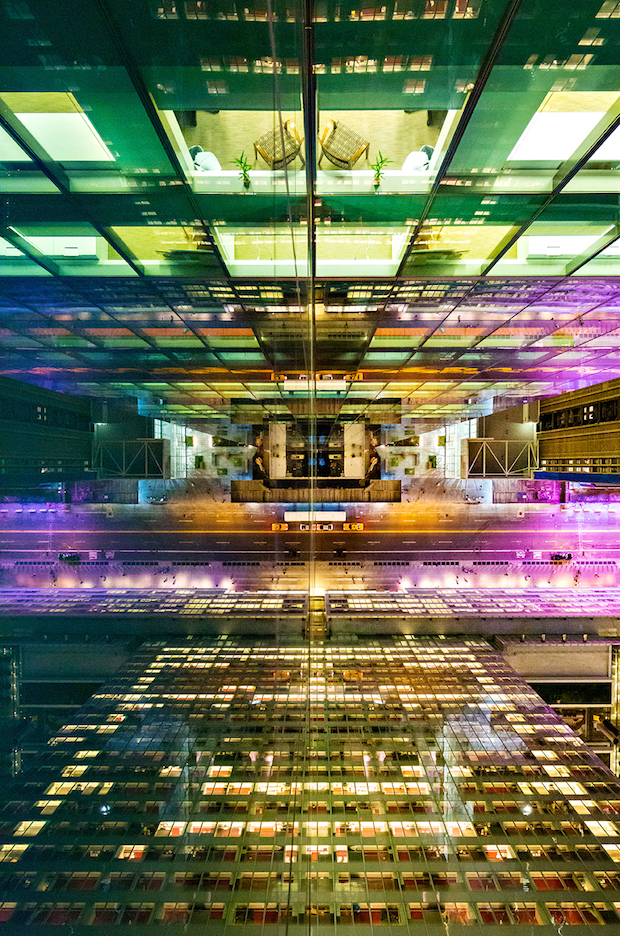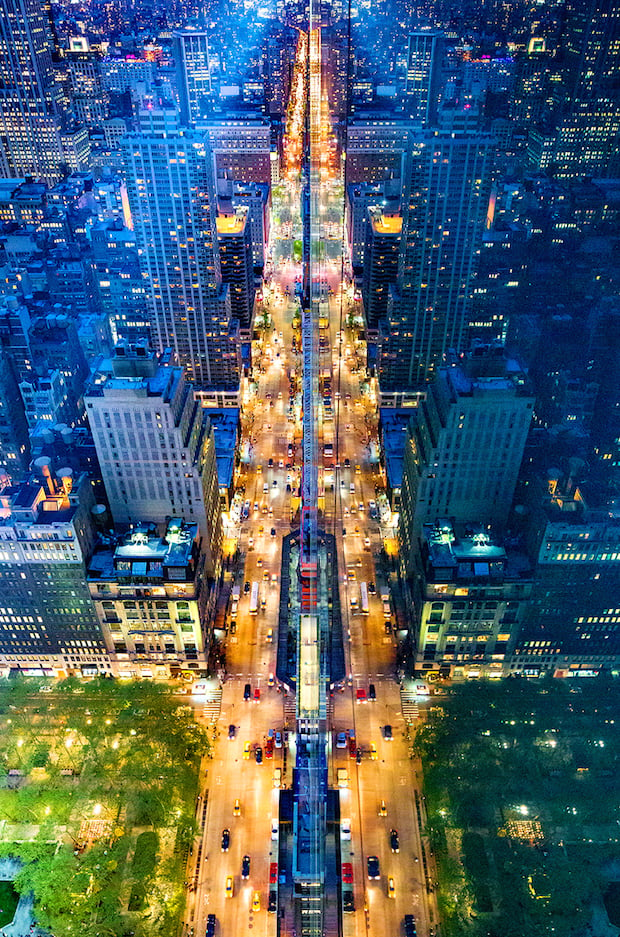 To see more of Dotan's work, or if you'd like to explore more of what Wonderful Machine has to offer, head over to either of their websites by following the links below.
---
Image credits: Photographs by Donna Dotan/Wonderful Machine and used with permission