Quick and Dirty Explanation of Color Depth: What It is and Why You Should Care
Whether it's photography or video quality we're talking about, the discussion almost always revolves around some aspect of resolution. The number of megapixels, or the pixel density, or the pixel size (last one doesn't necessarily have anything to do with resolution, but you get the gist).
One spec that doesn't get a lot of headline time is color depth, and so we were thrilled when we stumbled across this quick and straight-forward explanation of what exactly color depth is by Techquickie.
The video is focused primarily on video footage, but the basic math applies to photography as well, and there are several applications.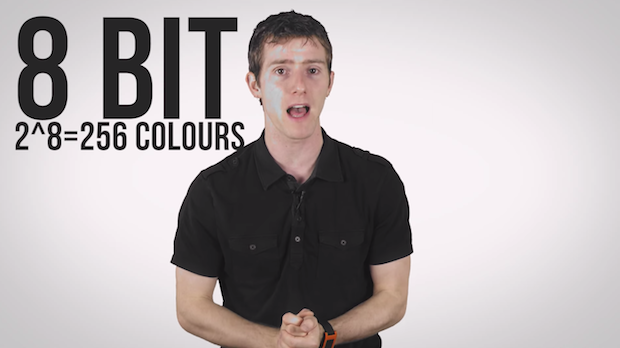 As Paul Faecks over on SLR Lounge points out, color depth is one of the compelling reasons for transitioning to a medium format camera. Regular DSLRs have about 8-bits of color depths per RGB channel, 12-15 when shooting RAW. MF cameras sometimes go beyond this, allowing for many more shades to be captured.
Of course, in order to enjoy the benefits, Techquickie's Linus points out that every step of the process (from your Internet connection to your monitor) has to be on par with your source, but you can dive into all those details by watching the video at the top.
(via SLR Lounge)